Google has released an Easter egg celebrating the forthcoming release of Star Wars: The Force Awakens.
Search for "A long time ago in a galaxy far far away" in the search engine and you're treated to this: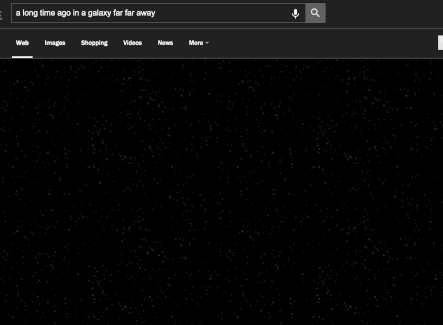 While you can't click on any of the search results, there's no reason you'd want to... clearly blasting the John Williams score to your whole office is much better for everyone.
The Telegraph has also launched a similar feature, in an article about Google's recent changes to their apps, as well as their 'Light' and/or 'Dark' side in-browser campaign, in which you can activate the same effect at the touch of a button.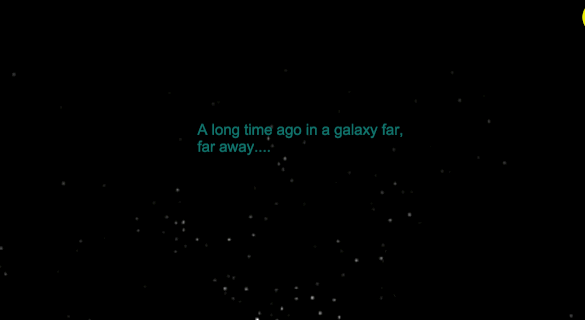 Let's hope all this Star Wars excitement isn't misplaced...
Star Wars: The Force Awakens opens in UK cinemas on 17 December.