Google recently announced a raft of privacy and security improvements on its blog - formally introducing MyAccount, where you can see the terrifying amount that it knows about you as well as a privacy checkup, where you can find out how much the world can see about you.
To find out what Google knows about you, go to MyAccount and then click 'your personal info'. Through it you can see your phone number, email, and turn off Google's ability to track your search history if you so wish.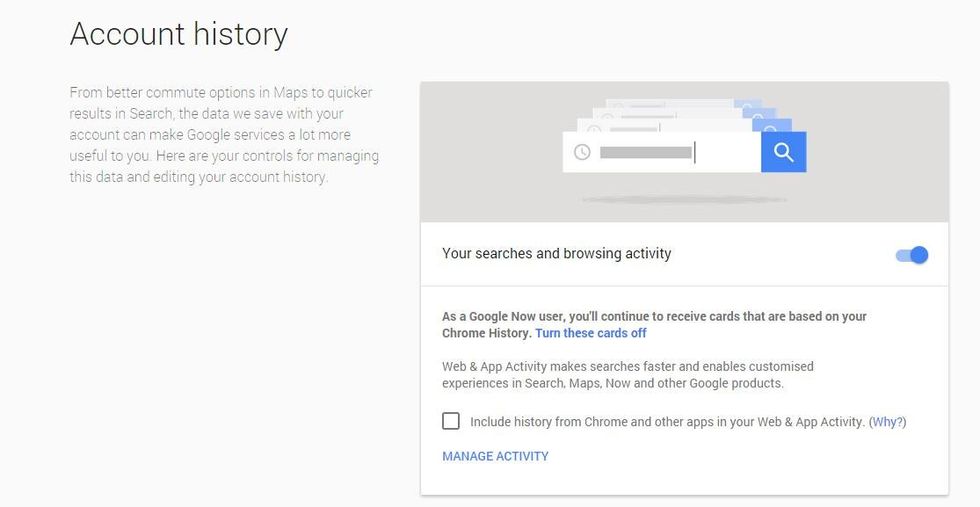 The settings allow you to stop Google tracking your location (yes, it has a map of everywhere you go on a logged-in device) and stop it storing your voice searches and information from your Android phone, should you have one.
You can also turn off Google's archive of your YouTube searches and the YouTube videos you watch, and download a copy of all the data it possesses about you. Finally, users can also opt out of seeing targeted adverts although Google cautions this will make them "less relevant".
Google also introduced its privacy site where the company promises to keep your data safe. "Know that we do not sell your personal information.And you control the types of information we collect and use. Lastly, no one does more to keep you and your information safe and secure," a message says.
Why the sudden push for transparency? A cynic would say it has something to do with Apple CEO Tim Cook, who has made a series of coded attacks against Google's privacy policy.
In September, he wrote: "We don't build a profile based on your email content or web browsing habits to sell to advertisers. We don't 'monetise' the information you store on your iPhone or in iCloud. And we don't read your email or your messages to get information to market to you".
More: Another reason to review your Facebook privacy settings