McDonald's
It's that time of year where every other article you see online is an iPhone rumour.
People are so eager to find more details about the mythical new handset that the rumour mills surrounding its construction, component parts and capabilities are working overtime.
I don't know about you, but I'm predicting a black rectangle of some description.
If you want more detail than that though, a good source of information might be your emails.
According to multiple Apple rumourwebsites, details of the design of the fabled iPhone 8 may have been leaked in a promotional email from fast-food chain McDdonald's.
An email blast from the 'golden arches' chain was sent out this week promoting the mymacca's mobile app - which allows customers to order remotely.
This promo featured some helpful pictures of a rather distinctive looking phone, displaying how the McDonald's app would appear once downloaded.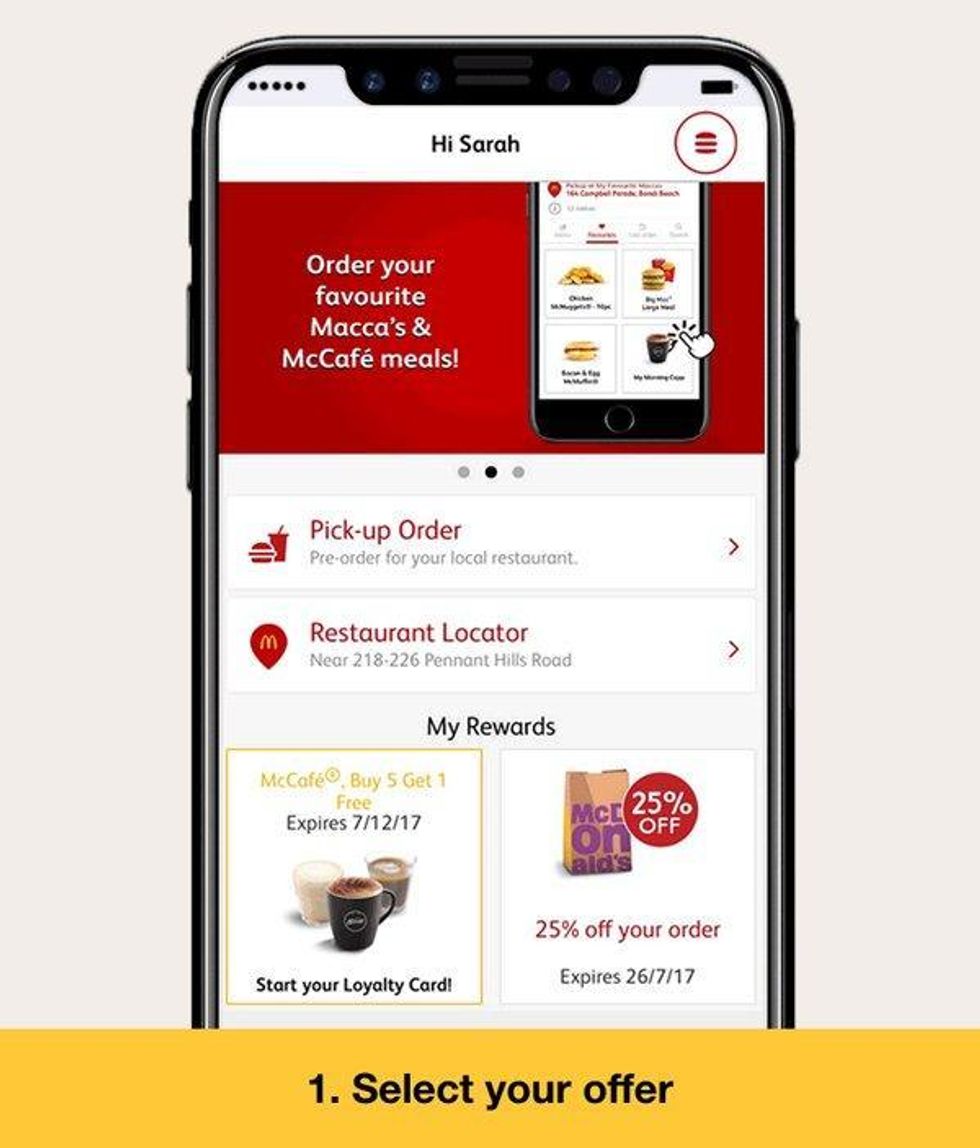 Picture: McDonald's 
You're probably asking yourself 'this could be any phone, what's the big deal?' But according to the oracles of Apple tech, the display that reaches to the very top of the phone's body (bar the small notch for the camera, sensors and speaker) is remarkably similar to current design predictions.
The iPhone 8 is rumoured to have (eventually) facial recognition capabilities using said front facing sensors, allowing users to unlock their phone with a look, rather than a fingerprint.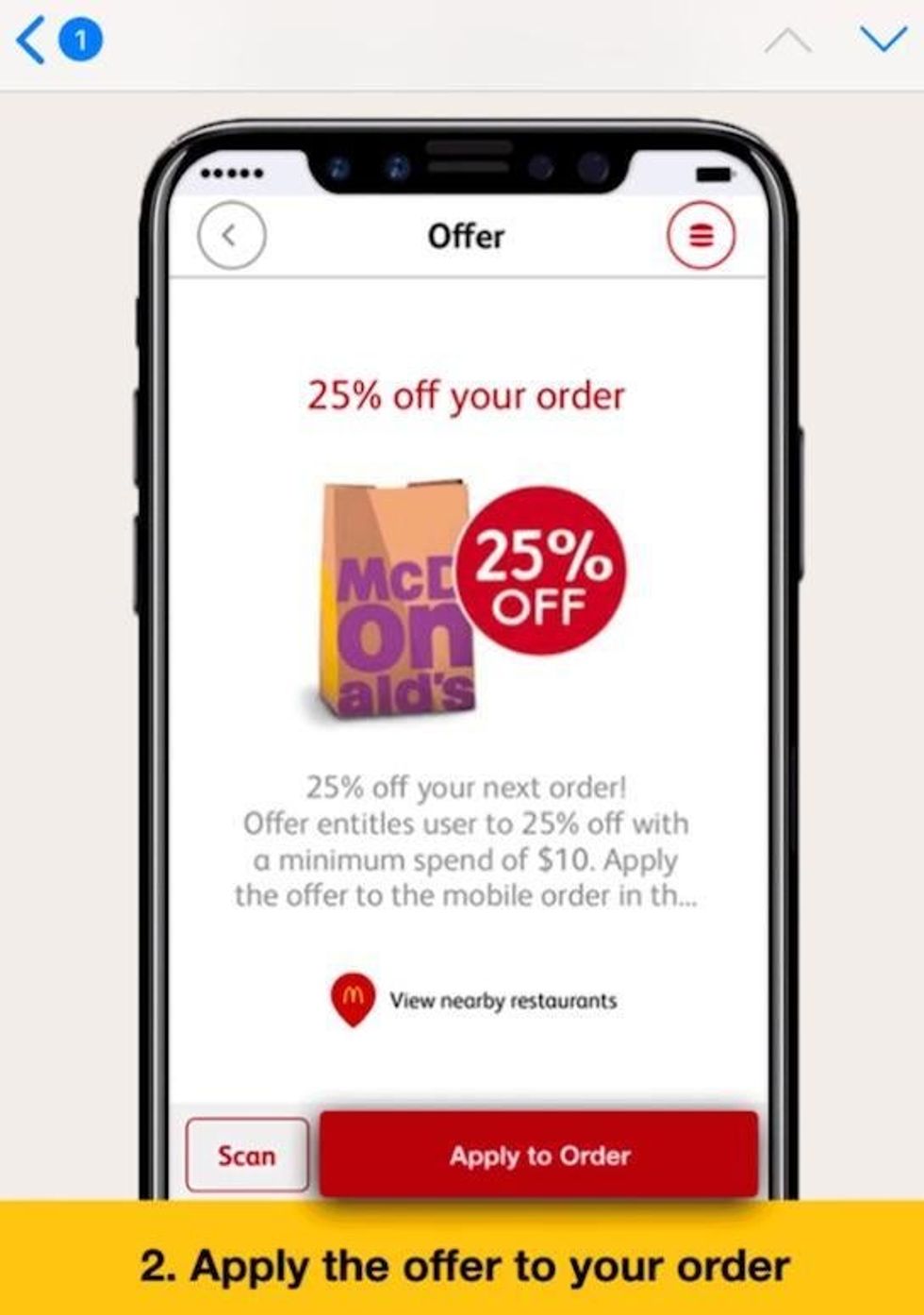 Picture: McDonald's 
It is theoretically possible that McDonald's were given a heavily embargoed press kit ahead of release, although it is ludicrously unlikely. Apple is incredibly secretive when it comes to its products, it wouldn't just leave top secret designs lying around for anyone to see and leak.
MacRumours report that the designs were originally mocked up mobile reporter Benjamin Geskin, who alleges that McDonald's used them.
#iPhone8 In McDonald's email (They took my render) https://t.co/5gPJccVh1C

— Ben Geskin (@Ben Geskin) 1502962855
At present it's unclear whether the McDonald's promotional material is an honest mistake or an attempt to use the iPhone hype to promote a new product.
A McDonald's Australia Spokesperson told indy100:
We created a mock-up of a phone screen to showcase the functionality of our My Macca's mobile ordering app. Any similarity to any other design is purely coincidental.
Top 100