Peter Macdiarmid/Getty Images
Around the Christmas period you may have noticed these signs around the London Underground.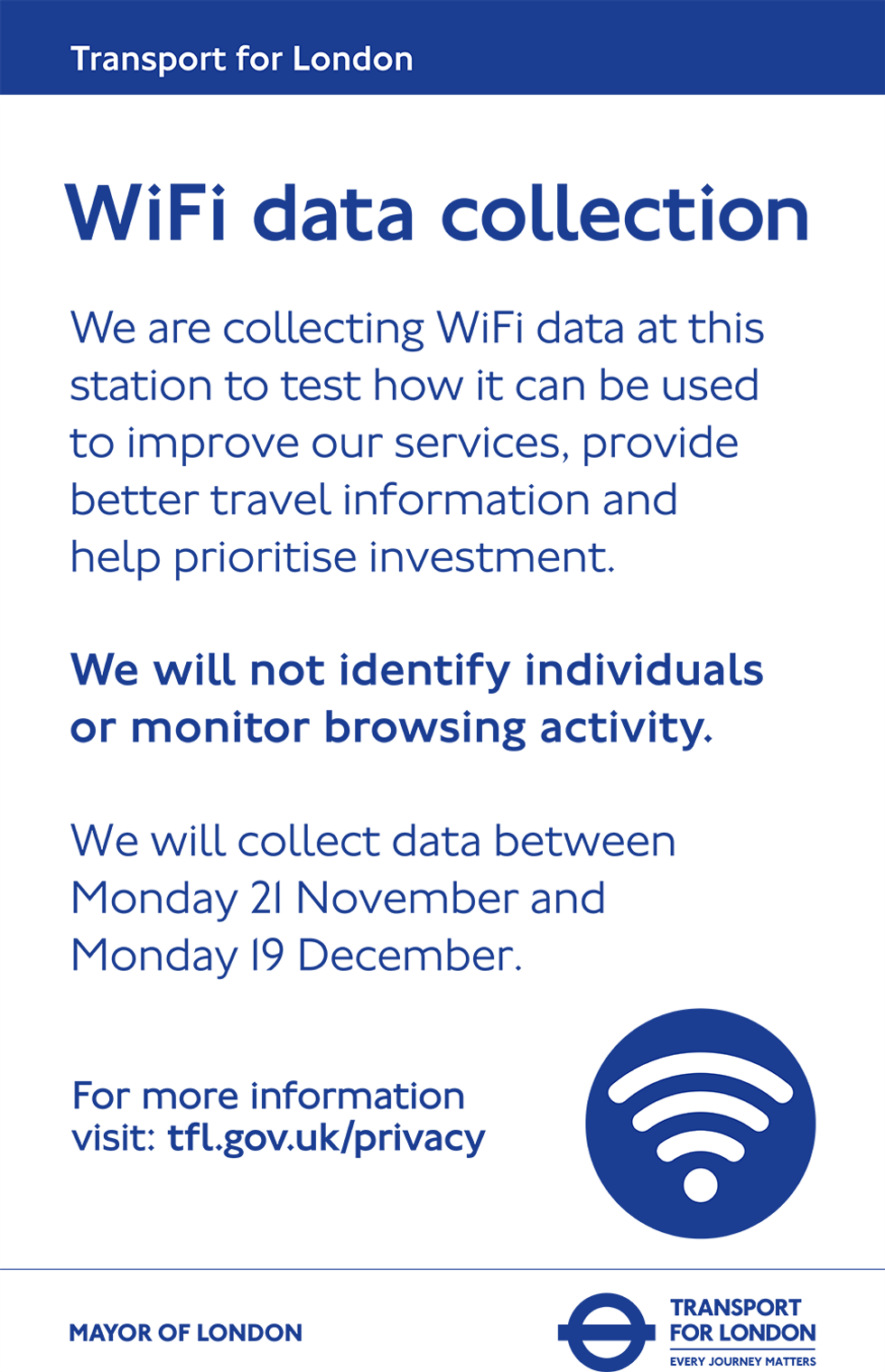 If you used the WiFi on the tube at this point, you may have been part of an experiment - but only in 54 of the 270 tube stations - mostly in zones one to three.
Why? To track your location and learn more about your journey routes, and how you move about the station.
At present TfL knows what station you tap in and out at through your Oyster card.
They can't tell you the route you take.
Using your mobile phone's location data during the experiment, they did find out a little more.
For instance, for journeys between Liverpool Street Station and London Victoria:
44 per cent took the Central and Victoria lines, changing at Oxford Circus.
26 per cent took the Circle line.
2 per cent took the Central, Picadilly and Victoria lines, changing at Holborn and Green Park.
1 per cent took the Metropolitan, Hammersmith and City and Victoria lines, changing at Euston Square.
For 25 per cent there was no intermediate location.
2 per cent took other routes.
They also looked at the way people moved around stations and how long it took them, to aid crowd control.
TfL are also looking at advertising models, as documents obtained by Gizmodo show, for obvious reasons:
The Department of Transport grant we receive (£591m in 2015/16) will be removed from 2018.

In addition, fares are to be frozen over the current mayoral term (2016 to 2020).
If they know the busiest journeys and parts of a platform, they can sell space to advertisers more persuasively.
In short, your WiFi browsing around the tube stations is building a quicker, less busy tube (hopefully) that will sell more to you.
HT Gizmodo