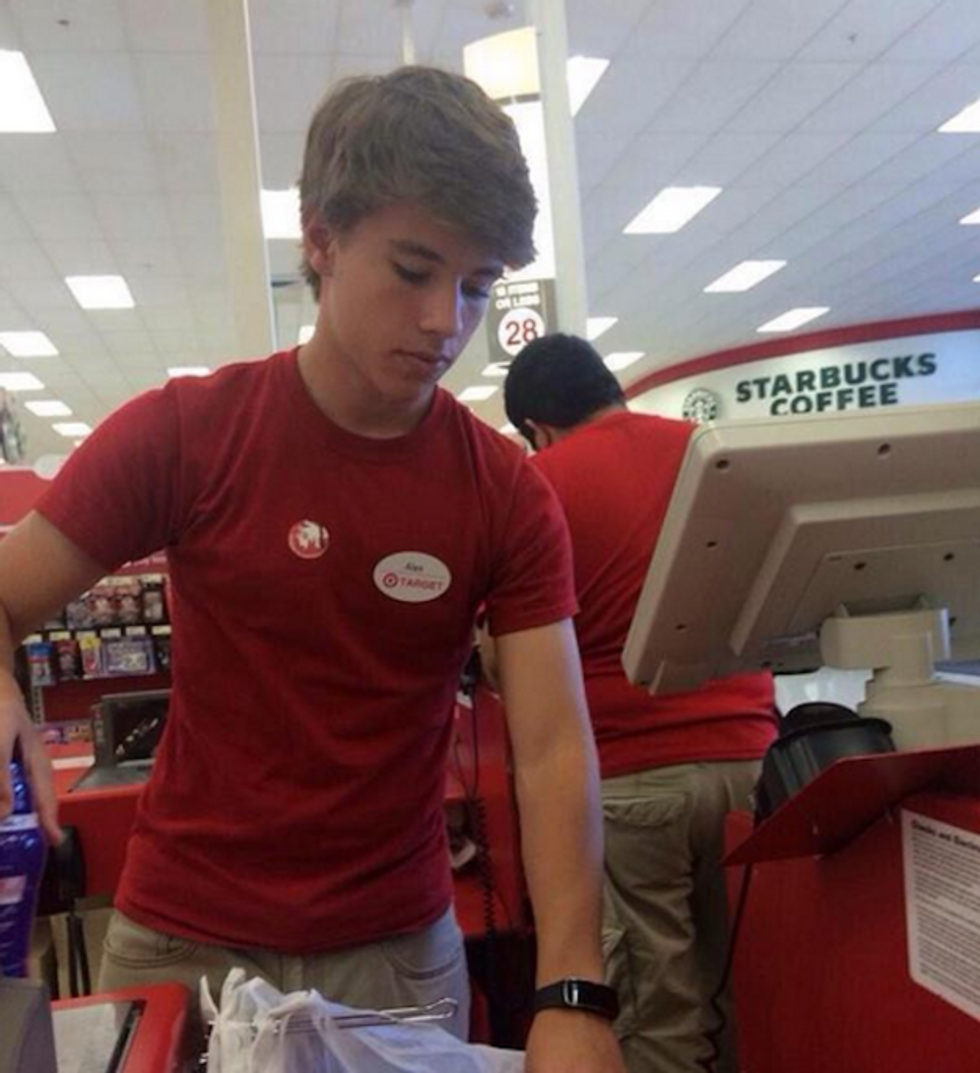 A little-known marketing company is bizarrely taking credit for the sudden crazed internet popularity of the Justin Bieber-esque supermarket worker known as "Alex from Target".
The only problem for Breakr, which described itself as a "multi-platform entertainment network for gen-z and millennials" that claims it wants to "connect fans to their fandom" (whatever that means), is it has no apparent proof.
A picture of "Alex from Target", real name Alex Lee, with the tagline "YOOOOOOOOOO" was posted by Twitter user @auscalum on Sunday and figuratively exploded across the internet.
The photo inexplicably sparked thousands of retweets, inspired memes, and even, even, caught the attention of Ellen DeGeneres (!!). Eventually the account of "Alex" gained 500,000 new followers.
In a blog posted on LinkedIn yesterday, Breakr CEO Dil-Domine Jacobe Leonares appeared to claim his company had orchestrated the whole thing.
"After spreading the word amongst our fangirl followers to trend #AlexFromTarget, we started adding fuel to the fire by tweeting about it to our bigger YouTube influencers," he said.
He triumphantly continued: "If you can earn the love and respect from a global community such as the 'Fangirl' demographic - you can rally them together to drive awareness for any cause even if its (sic) to take a random kid from unknown to stardom over night."
The company's Twitter account, which has a powerful 1,246 followers at time of writing, even retweeted posts praising them for creating the trend.
That resulted in a number of websites quickly dismissing Alex as a simple marketing ploy all along, and the boy's 15 minutes of fame appeared to be fizzling out.
After some questioning however, Mr Leonares made a slight update to his blog post and admitted that neither Abbie (@auscalum) nor Alex were employed by Breakr, but the company had "jumped on it with the hashtag #AlexFromTarget".
Sounds more like a case of jumping on the bandwagon then. But who knows any more? The future is weird.