If you're afraid of heights, be warned: your laptop screen is no longer safe.
Google Maps' latest Street View project has discovered the Y axis - so now you can climb the colossal 900 metre El Capitan mountain in California's Yosemite national park, one of the world's toughest climbing challenges, without ever leaving the house.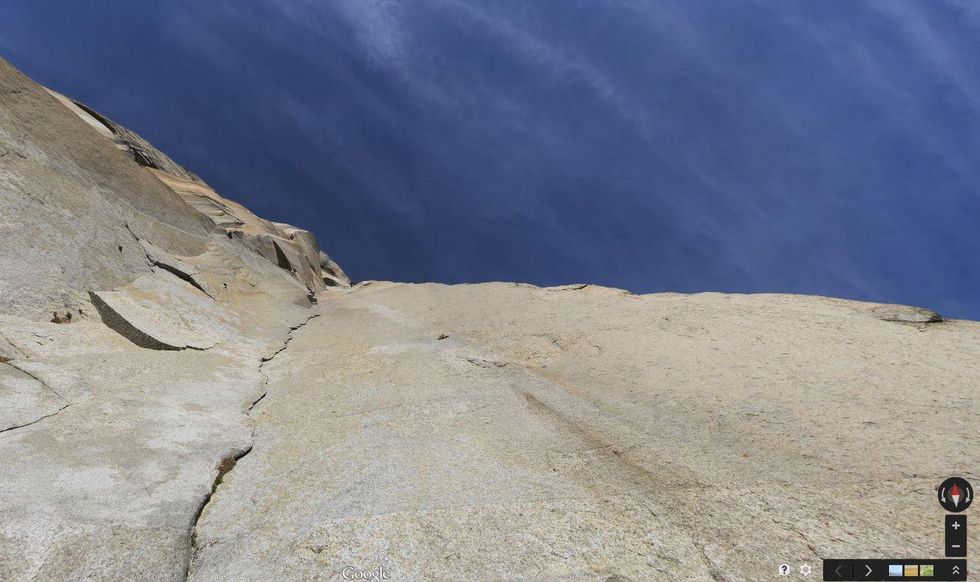 Google has mapped out every nook and cranny of the famous granite mountain in high definition, including vertigo-inducing views down and breathtaking panoramas across the valley.
The development team had help from professional climbers to capture all 360 degrees of the cliff face, including Tommy Caldwell and Kevin Jorgeson who completed the first ever free climb of the sheer Dawn Wall in a 19-day feat in January.
You can even take a break with some of the climbers if you find clicking your way to the top too exhausting.
Give it a go below:
Check out how the team managed the extraordinary feat in the video below or continue exploring yourself here.