Earlier this year Shell was slated for offering a prize of $50,000 for aspiring filmmakers to create "viral videos" about the company's green credentials.
The winners are in. One is a "greenwash" (presenting an environmentally responsible public image) ad featuring everyone's favourite demographic: millennials who dye their hair .
But it's another offering, released ahead of the UN climate conference in Paris, that manages to both misinform and wheel out sexist stereotyping.
The film, The Beautiful Relationship , opens with Miss Renewable Energy, moping around in a park.
She's lonely, and looking for someone "reliable", "predictable" and "constant" to make everything better.
Enter: Mr Natural Gas.
The two have a lot in common. They're both "cleaner than most" - and he's "good value".
He promises to be the partner Renewable Energy needs. He will love her even when the sun goes behind the clouds and the wind ceases to blow.
And, according to Shell, they live happily ever after.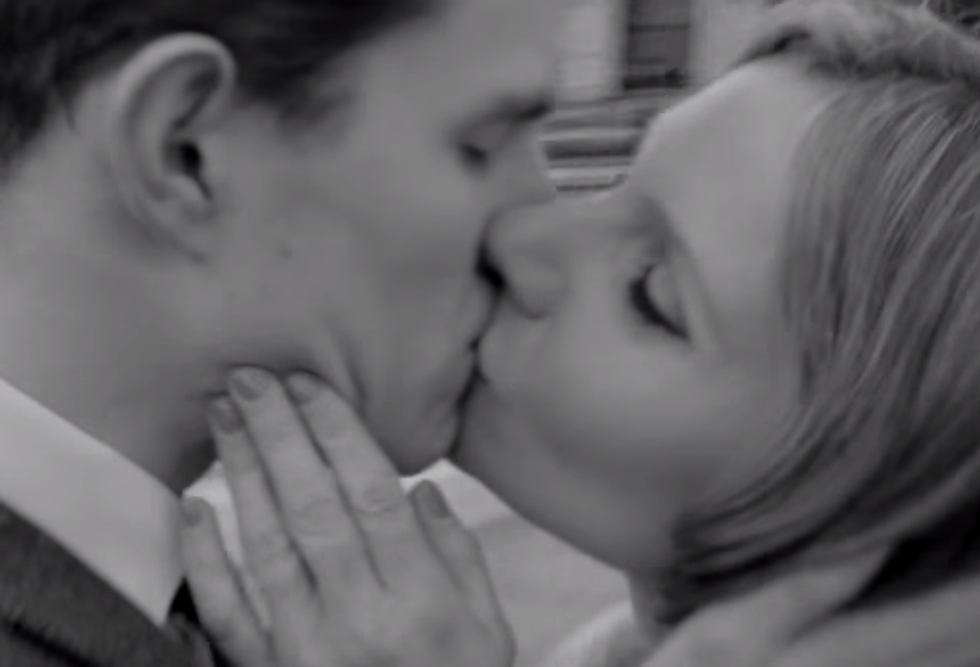 Shell has been putting its eggs in the natural gas basket of late - as have several other oil companies and governments, including the UK's.
The company has also lobbied to undermine EU renewables targets.
As EnergyDesk points out, renewable power these days isn't actually as weather dependent as Shell's ad makes out: new tech can balance out supply and demand, and clean energy can be stored in large quantities and transported over long distances.
The Beautiful Relationship is mocked up to look like 1950s Paris.
To extend Shell's metaphor, Renewable Energy will be getting a copy of Simone de Beauvoir's The Second Sex soon and realising that she doesn't need a partner at all.
Now that's a short film we'd like to see.
More : 14 incredible pictures from climate change marches across the world