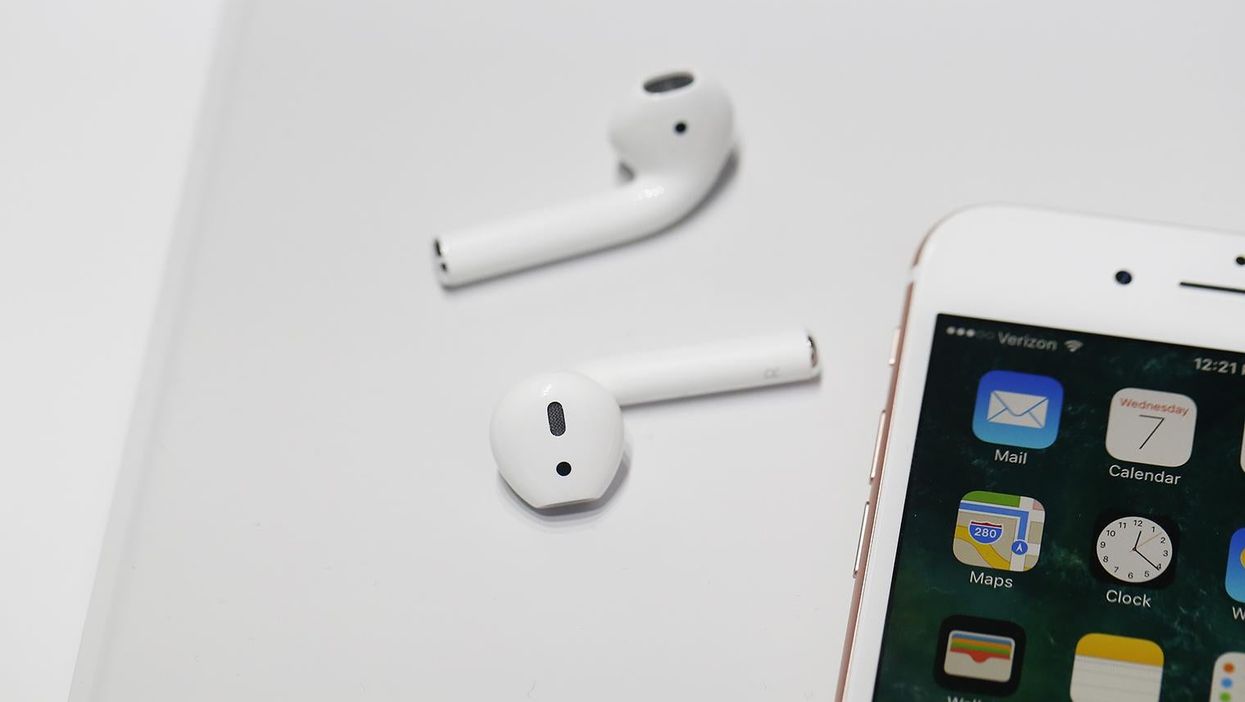 Apple got rid of a crucial part of every headphone they've ever made for the release of the new iPhone - the wire.
The newest headphones, called AirPods, are wireless, boast a 24 hour battery life and a microphone through which you can access Siri with a double tap, thanks to a custom-built chip.
They can also connect with all your Apple wireless devices.
However, they do mean that your iPhone will not have a headphone jack, essentially reducing your options to Apple-approved wireless devices.
People have pointed that, given how small they are, they might be a little easy to lose.
Enter Spigen, who have designed a groundbreaking product to make sure you never lose the earbuds.
Picture: Amazon/Spigen
Yep, it's a wire.
Revolutionary.