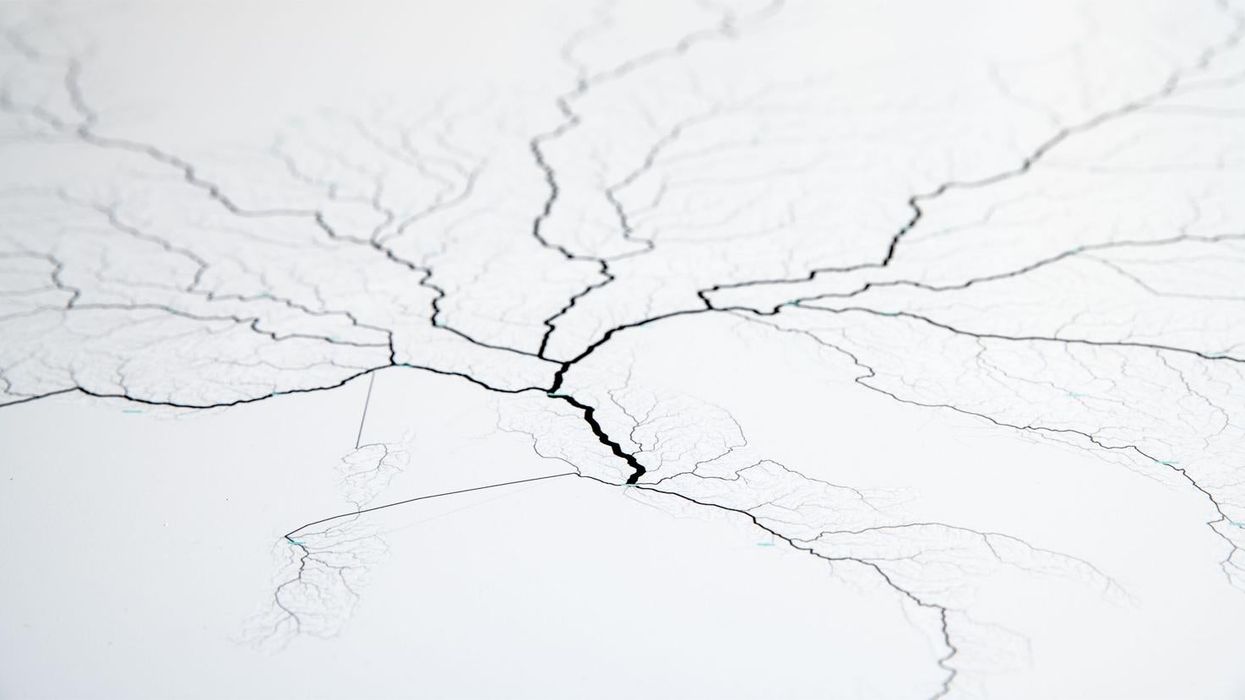 "All roads lead to Rome."
It's a proverb commonly used in reference to the Roman empire's prowess for infrastructure, to imply that different paths can lead to a common goal.
But is the saying true?
It was a question that had bothered Benedikt Groß, a research associate for speculative and computational design, for some time.
Together with Philipp Schmitt, a computational and interaction designer and Raphael Reimann, an expert for digital geography and urbanism, the trio set out to answer the question at moovel labs.
The answer is that if you're in Europe, the majority do, as shown by this beautiful map:
It was achieved by marking 486,713 starting points and using a routing engine (and algorithm) to calculate the fastest route to the Italian capital.
After the numbers were crunched to find the routes with the most traffic, those were drawn darker and and prominent on the map.
The team then did the same for all the cities named Rome in the United States, producing a similar result: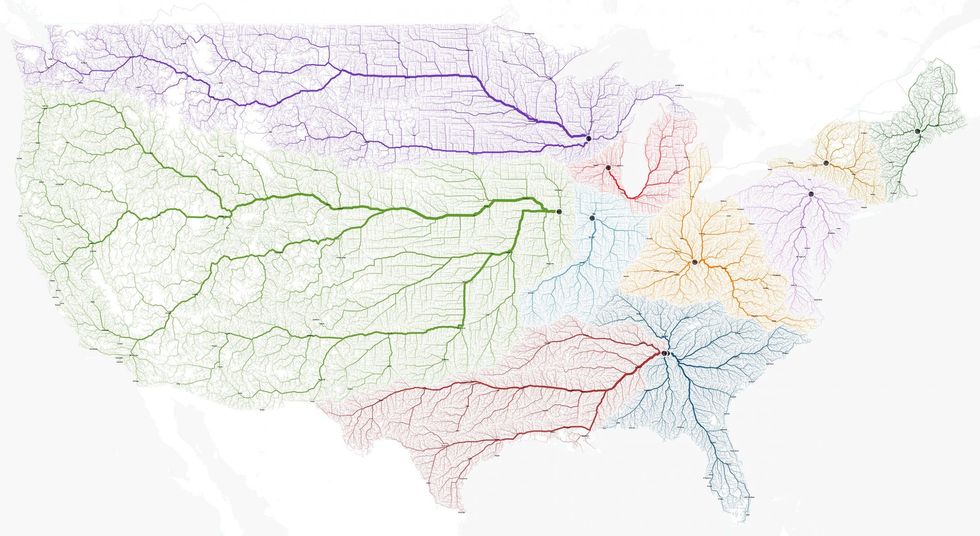 You can also browse the resulting maps for Paris and Berlin on the moovel lab website, which are equally as impressive in interactive form.
(HT Wired)
More:The most-streamed artists on Spotify in 2015 around the world, in one map
More:The 34 predominantly Muslim countries forming an army to fight against Isis, mapped