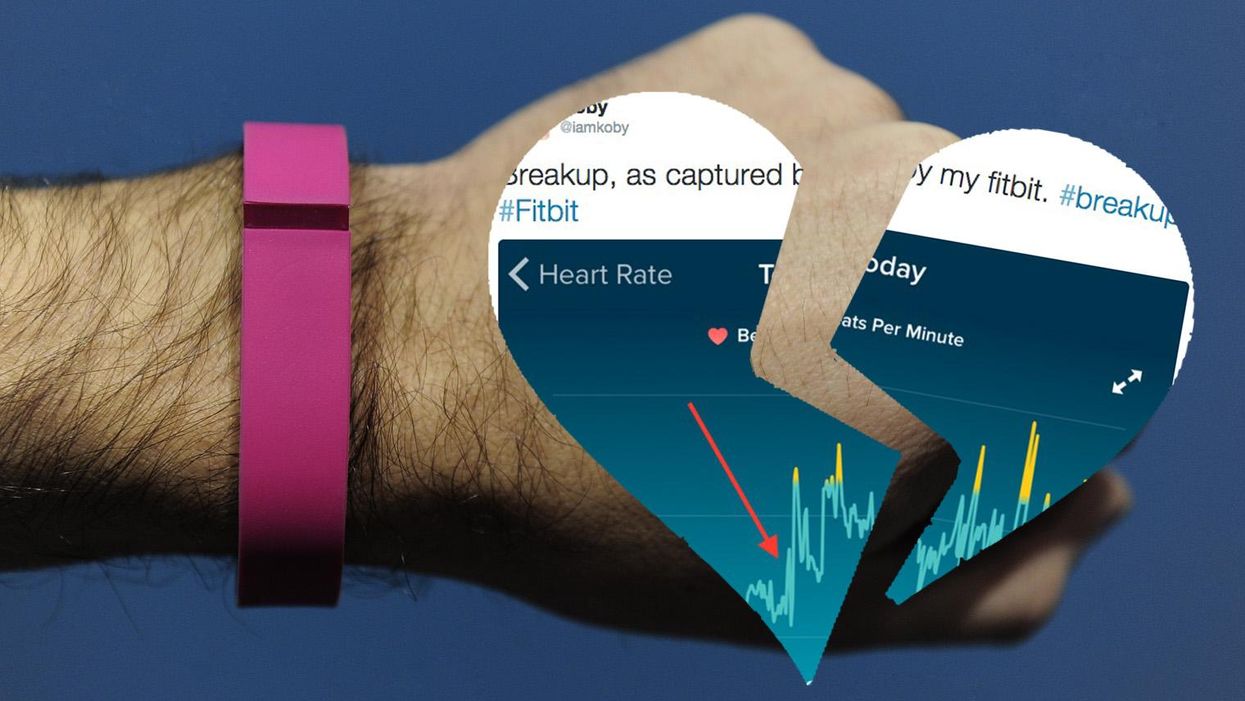 Fitness trackers have become widespread, following the rise of Fitbit and the Apple Watch as the ability to track workouts, heartbeats and calories burned has gained appeal.
As Koby Soto found out, they can also track the emotional impact of a breakup on your heart.
The 28-year-old, currently living in Israel, received a call last weekend from his then-boyfriend, a conversation which turned out to be a breakup call.
Soto checked his Fitbit app afterwards, to find that it had tracked his heartbeat throughout the day, revealing a sharp change around the time of the call at midday.
In the morning, before the call, he documented an average 72 beats per minute, which rose and stayed elevated for most of the afternoon, at one point nearly reaching 118.
The app recorded his elevated heartbeat as equivalent to just over an hour and a half of fat-burning:
He told Buzzfeed News that he saw the data positively, despite the breakup:
I feel like it's nice to have a log of your confirmation of what you felt. You can tell people you have heartbreak and you feel bad.

People become less cynical once you show them the numbers or once you show the data or graphs. Everyone understands heartbreak, right? Everyone's felt it.