YASUYOSHI CHIBA / GETTY
Everyone you know probably uses Whatsapp.
Whether it's your mates at work organising a football game, your parents trying to get you to visit home, or Boris Johnson discussing Theresa May, the little green squared messaging app that could has come a long way since it's creation in February 2009.
That's in part thanks to it's simplicity, and the ease at which even the most tech-phobic users can get along with it.
It's this easy to use interface which means a number of much more interesting features and tricks are hidden under the hood.
indy100 already gave you 10 terrific Whatsapp secrets, here are 12 more we think you should know about.
1. Simplified text editing
We all remember the heady days when Whatsapp introduced bold, strike through and Italic formatting to messenger text. Chances are you probably don't really use them, because the shortcuts are just so damn difficult to remember.
** for bold? What on earth is a tilde when it's at home?
Fortunately, the messaging giant has come up with a more simple solution.
All you have to do now is select the text you wish to alter, tap the three dots icon in the toolbar, and chose what formatting you desire. It's like we're living in the future.
These changes are in beta right now, so it's time to play the waiting game.
2. Emoji searching
There are too many emojis. There we said it. Finding the correct one for the right moment is no longer a simple task. In iMessage they've tried to tackle this problem with emoji auto complete, while Whatsapp has opted for a more simple search function.
Now you can find an emoji based on whole words or the first few characters of a little picture, all from the emoji tab.
The emoji search and text edit options are currently only available in the beta version of Whatsapp, but you probably won't have to wait too long for the company to roll out all the changes to everyone.
Neat.
3. You can be super controlling and use the blue ticks to see the exact time a message was read
If you're not constantly staring at a conversation you might miss the moment those ticks turn blue. If so, you can still find out exactly when they read it (and, more importantly, how long they kept you waiting).
Picture: WhatsApp
Press and hold down on any of the messages you've sent. Click "Info". This will tell you what time a message was delivered and when it was read. If you're in a group chat the app will also break down the information by recipient.
4. Mute group chats
Because there's such a thing as too much fun. Open the group, then tap the group's name to bring up "Group info". This will give you the option to mute the conversation for eight hours, a week, or a year.
5. Make someone feel special (when they're actually not)
Done swiping through the same four apps? Sat upside down on the sofa already? Ignored by your cat whose indifference you once found charming?
You can send several people a message that they will think you sent exclusively to them. Then you can reply to the coolest person who responds, and ignore the rest. Go to the "Chats" screen > "Menu" > "New broadcast". Add your recipients, tap "Done" and then "Create".
By sending a "broadcast" message on WhatsApp you essentially 'bcc' multiple people the same message (if you don't know what that is, ask somebody born before 2000).
The message will appear to them as if it were a special secret message from you, their best friend. If you can live with this level of deceit, this is the cheat for you.
6. Save data (and dollar, dollar) by downloading media through wifi
Buying additional data can be pricey.
That photo of your friend's dog can wait, and we all know Snapchat is the proper forum for urgent questions.
Go to "Settings" > "Data Usage" > "Media auto-download". Tap "When using mobile data" and select/deselect the media you want to be downloaded on your dataplan. Do the same for wifi and roaming to control what gets downloaded when.
7. Avoid embarrassing camera roll incidents
Your best friend's bottom with a cigarette held between the cheeks is hilarious. It just is. But you don't always want it on your camera roll for family friendly forays into your phone. Stop auto-downloads of photos and other media by turning off "Save incoming media" in chat settings. That way you can pick and choose which unsolicited (and solicited) photos you have saved in your phone. Go to "Settings" > "Chat settings" and switch off "Save incoming media".
8. Star important messages for future reference
Scrolling back through hundreds of messages to find your friend's address can be a pain. Also, if you 'star' a message, they won't know.
So if they mention a good gift idea you want to log for later, this is the way to do it.
To star a message, double tap and then tap the star icon. When you want to retrieve the message tap on the chat's name and then "Starred messages" to see all of the messages you've marked.
You can also use this to jump back to a particular part of a conversation. Tapping on the arrow next to a starred message will bring you back to that place in a chat. You can also unstar an item when you no longer need it.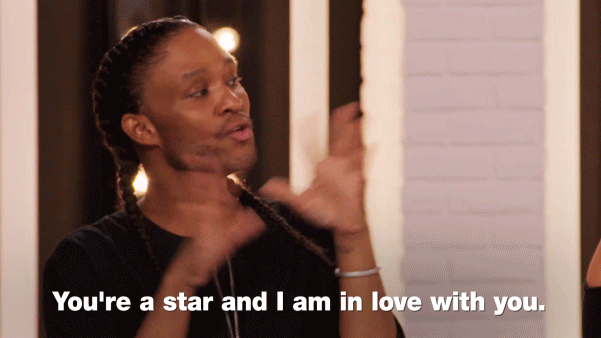 9. Use WhatsApp discreetly on your computer
Get around being caught on your phone at work by opening WhatsApp for your browser.
Setting this up does require you to use your mobile from beyond your pocket, but after that it's plain sailing.
In the app go to Settings > WhatsApp Web. Visit web.whatsapp.com and use your phone to scan the QR code.
10. Find old group chats through an individual
Group chat names can be pretty straight forward. Things like "Field Day Kool Kidz", "Barry's Stag", and "Why did she leave me?" are self explanatory.
But more often than not someone hilarious came up with an in-joke of which you know nothing whatsoever two years down the line.
Fear not, you can re-examine a redundant group chat by searching for the individuals involved. In any individual chat tap their name for information.
This will show you all the groups you've both been in. This feature is also handy if you can't remember if someone was previously excluded from a particular conversation, before you refer to something they're not meant to know.
11. Remind yourself to reply
If you've been caught out too many times by those damn blue ticks, but you want to leave the feature switched on, you can highlight certain chats in order to remind yourself to reply.
Picture: WhatsApp
To mark any chat as "Unread" you can swipe (iOS) or long press (Android) on the chat and choose to "Mark unread".
This will produce a blue/green dot that will mark the chat for later. These can be removed by the same process.
12. Pinyour favourite chats to the top of the app
Taking a much-need leaf out of Slack's book, Whatsapp have introduced a feature which allows you to pin your favourite chats to the top of the app.
The feature can be found in beta versions of the app, and is likely to be added to both the iOS and Android versions fairly soon.
If you press and hold on a chat, the pin option will pop up alongside the delete and mute features. Pressing that will ensure the chat stays at the top of the list.
HT Stuff.tv