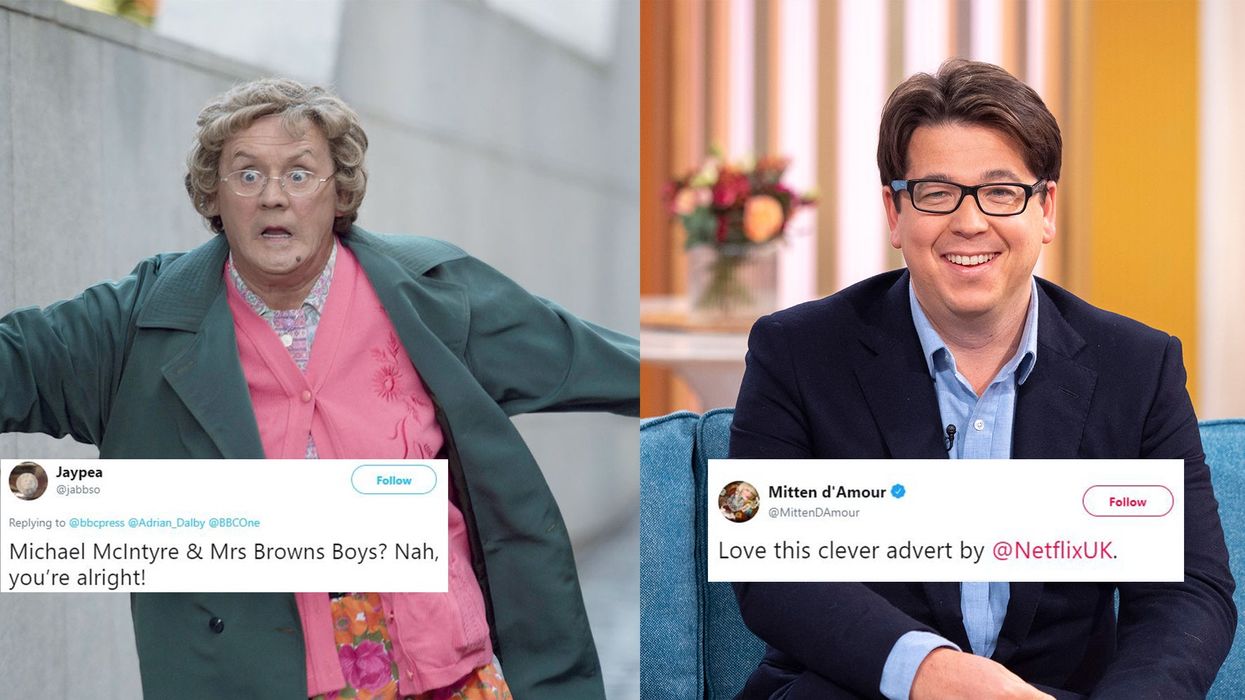 Graeme Hunter/BBC/Penalty Kick/That' Nice/Kobal/Ken McKay/ITV/REX/Shutterstock/Twitter
Christmas television is literally one of the best things about this time of year, as television stations always leave the best shows and films for the end of the year.
Yet, with streaming services providing us with excellent film and shows at the drop of a hat, TV broadcasters are having to up their game to get those viewers in.
To get people excited in advance the BBC released their schedule for BBC One on Christmas Day on Wednesday and for some, it was a little uninspiring.
We're all for Wallace and Gromit and The Jungle Book but do we really need more Michael McIntyre and Mrs Brown's Boys, it's 2018 after all and I think we've all moved on from that brand of comedy.
There's also more Strictly Come Dancing (seriously, is that never not on?) and Have I Got News for You, just in case you need further reminding of the hole that Britain is sinking into.
All in all, it looks like a positive jamboree of fun (can you sense the sarcasm in my voice) and people couldn't hide their disappointment after it was unveiled on Twitter.
Thank goodness for Netflix, aye?
Let's just hope the WiFi doesn't have a day off.
Actually, we reckon the current iteration is better than this one.
Thankfully, New Year's Day looks a lot better as they have programmed The Jungle Book and Inside Out back-to-back and are also showing Avengers: Age of Ultron, which is bound to please all those Marvel fans out there.
HT Lad Bible