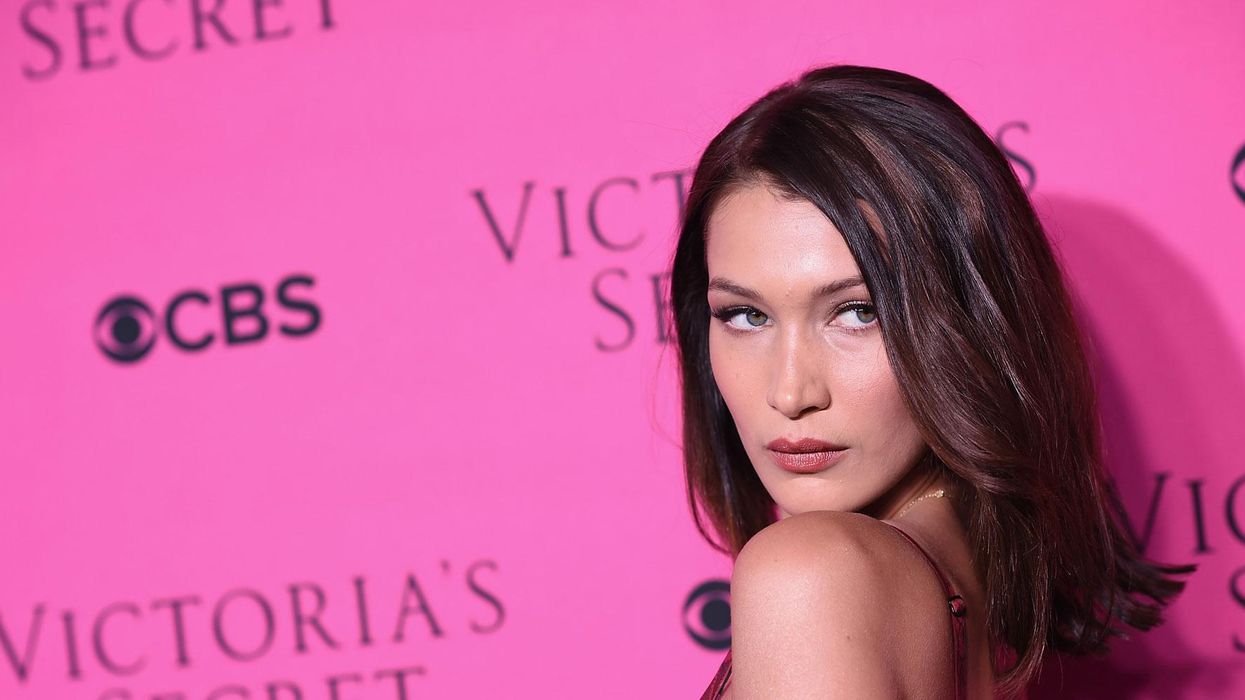 Getty
Protests have erupted around the world after Donald Trump pledged to recognise Jerusalem as the capital of Israel.
A protest at the US embassy in London was held as part of an international 'Day of Rage' against the decision, which was seen by many as highly irresponsible.
The same evening as the protest, fashion model Bella Hadid was attending a party on Oxford Street.
On her way back to her hotel her car got stuck behind protesters who had gathered around Hyde Park, according to reports from Metro.
The model, who is of Palestinian descent, leaned out of the car to take photographs, and then – still wearing her red party dress and a white coat – she stepped outside to join the marching people.
She was photographed smiling and appeared to be at ease, and at one point she thrust her firsts in the air along with others.
Protesters carried placards which read 'Free Palestine', 'Dump Trump' and 'End Israeli Occupation'.
She remained outside for a few minutes, taking a few pictures with fans before returning to her car.
Twitter erupted with messages of support for the model.
Hadid also wrote a lengthy Instagram post expressing her support for Palestine.
 I've been waiting to put this into perfect words but I realised there is no perfect way to speak of something so unjust. A very very sad day. Watching the news and seeing the pain of the Palestinian people makes me cry for the many many generations of Palestine. 

Seeing the sadness of my father, cousins, and Palestinian family that are feeling for our Palestinian ancestors makes this even harder to write. Jerusalem is home of all religions. For this to happen, I feel, makes us take five steps back making it harder to live in a world of peace. 

The treatment of the Palestinian people is unfair, one-sided and should not be tolerated.

I stand with Palestine. 

There is no hate against anyone... There are no sides... All religions living side by side.. Now it is just one man..it has always been a factor of trying to bring peace... Where is the hope..?