Friends screengrab
It's the era of reboots (Blade Runner, Will and Grace, Roxanne) but the question on many people's lips remains the same.
Will there be a Friends reboot?
Well, the cast are very divided on the issue.
Jennifer Aniston
Appearing on the Ellen DeGeneres show on 2 February, the host put the question to her: Will there be a Friends reunion? Is it in the realm of possibility?
Anything is a possibility Ellen. Anything. I mean, George Clooney got married. Anything can happen.
Lisa Kudrow
Kudrow, who played the unicorn Phoebe Buffay, is not very consistent with what she wants, if we're honest. In 2013 she told CNNthat a reunion was "never going to happen".
However she also told Conan O'Brien:
I mean something should be done. I don't know what. I don't know what. ​
She went on to wonder how a reunion would work:
They're rebooting everything but I don't know, how does that work with Friends though? That was about people in their 20s, 30s. The show isn't about people in their 40s and 50s. And if we have the same problems, that's just sad.
David Schwimmer
However David Schwimmer, who played the Ross the Palaeontologist, had a decisive answer when asked about a Friends comeback during an interview with Megyn Kelly:
Look. I...man. I just don't know if I want to see all of us with crutches. I doubt it. I really doubt it. But thank you for asking, and moving on.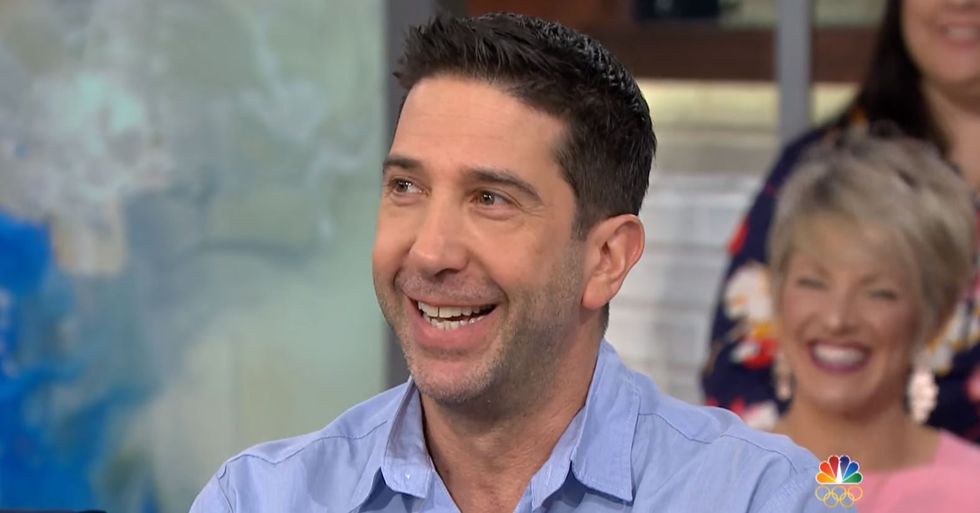 Picture: Today Show screengrab 
Matt LeBlanc
Matt LeBlanc echoes Schwimmer's sentiments: A reunion? Nah.
Speaking to US Today, he said:
That show [friends] was about a finite period of time, between finishing school and getting married, when your friends are your family. To go back and revisit that ... all those characters have moved on.

In the finale, everybody went their separate ways: Phoebe got married, Monica and Chandler got married, Ross and Rachel got married. Joey's in California. What's the story?
Picture: Alberto E. Rodriguez/Getty Images
Courtney Cox
The 'Monica' actress told David Letterman in 2014 that a reunion, "it's not gonna happen, guys."
That's not to say she isn't excited by the prospect. Lisa Kudrow said her friend had been intrigued by the fake Friends movie trailer that had been making the rounds online, reportedly asking her:
You see that trailer, oh my god, what do we do?
Picture: (Jason Merritt/Getty Images )
Mathew Perry
Finally, Matthew Perry, who played the wonderfully sarcastic Chandler had a very Chandler response:
When Varietyput the question about a Friends reunion to him, he said:
I have this recurring nightmare—I'm not kidding about this. When I'm asleep, I have this nightmare that we do Friends again and nobody cares.

We do a whole series, we come back, and nobody cares about it. So if anybody asks me, I'm gonna say no.

The thing is: we ended on such a high. We can't beat it. Why would we go and do it again?
Picture:
Perhaps Friends needs to stay on the re-run, rather than reboot side of things.
H/T BuzzFeed