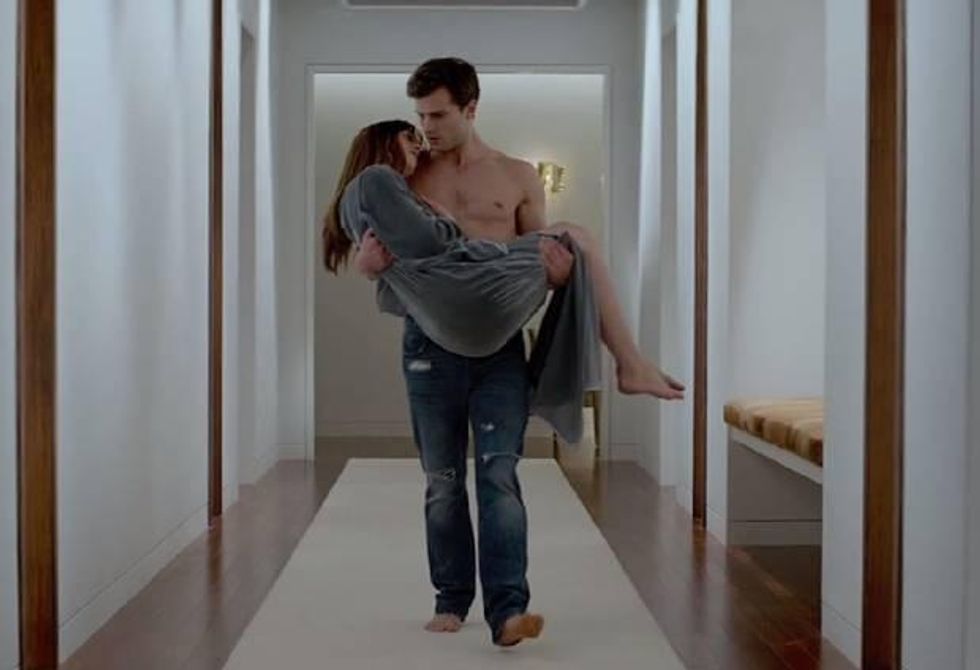 Activists are urging people to boycott the Fifty Shades of Grey film and donate to domestic violence shelters rather than spend their money on seeing it in cinemas.
The new campaign #50dollarsnot50shades is supported by American and Canadian organisations including Stop Porn Culture, the London [in Canada] Abused Women Centre and the National Center on Sexual Exploitation. The groups argue the film romanticises abusive relationships and sexual violence.
"The money you would have spent on movie tickets and a baby-sitter or movie tickets, popcorn and drinks will go towards serving victims of abusive relationships like the one glamorised in the Fifty Shades series," the campaign's Facebook page says. "Hollywood doesn't need your money; abused women do."
Natalie Collins, the British domestic violence worker who set up the campaign 50 Shades is Abuse two and a half years ago after being shocked by the book's content, told i100.co.uk she hoped people in Britain followed suit with donations.
"We're hoping to organise some people to protest at the premiere," she said.
A lot of the criticism of our campaign is that there's nothing wrong with BDSM – we're not saying there is. But people within the BDSM community are outraged by how the book portrays their lifestyle. This book romanticises a perpetrator of abuse.
Elsewhere campaigners in Brighton plan an event on 14 February inspired by the film called 'Consent in the City'.
Fifty Shades will be released in Britain and America on 13 February.
More: Here is John Oliver auditioning for Fifty Shades of Grey