Nobody is safe from SNL's impressions, and over the last few months they've been particularly exceptional.
Alec Baldwin's Donald Trump was equal parts-hilarious and savage, to the point where his portrayal prompted several angry tweets by the President-elect.
Donald should really get off Twitter.
Their latest target, parodied by Vanessa Bayer, was Jennifer Aniston's character in Friends, Rachel Green.
Bayer was killing it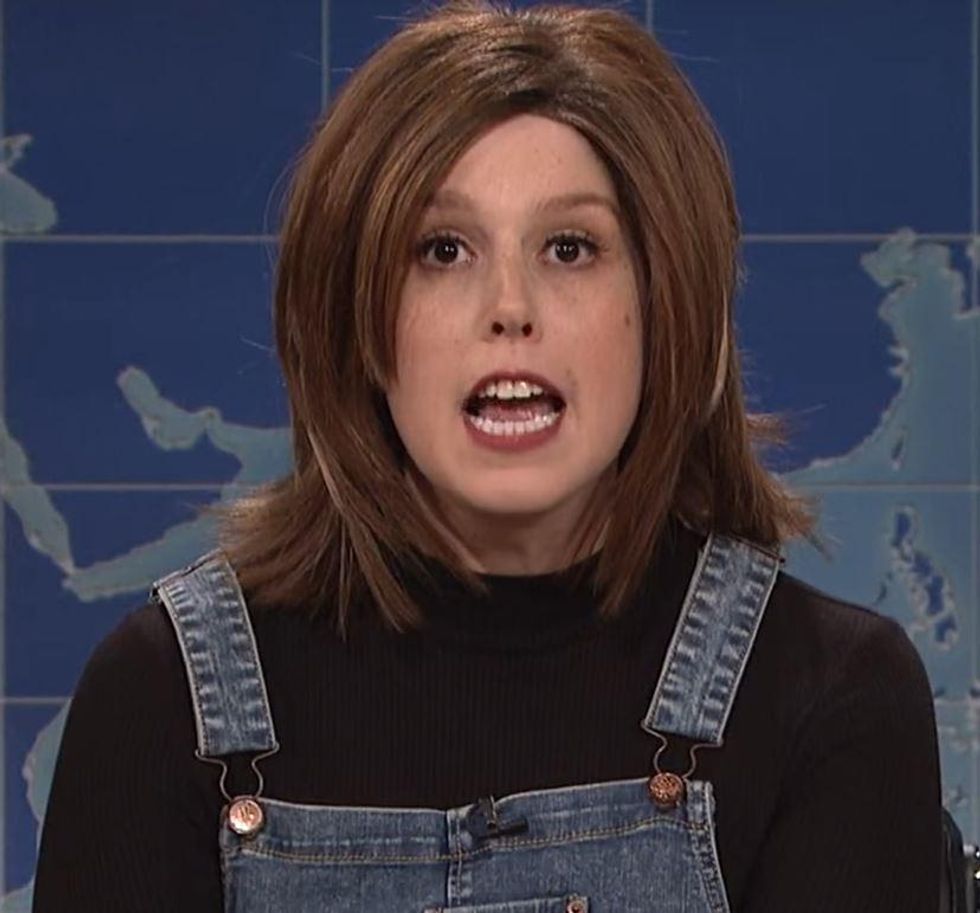 Picture: SNL screengrab
And then Aniston showed up
Two Rachel Greens occupying the same space was sure to cause some kind of black hole phenomena.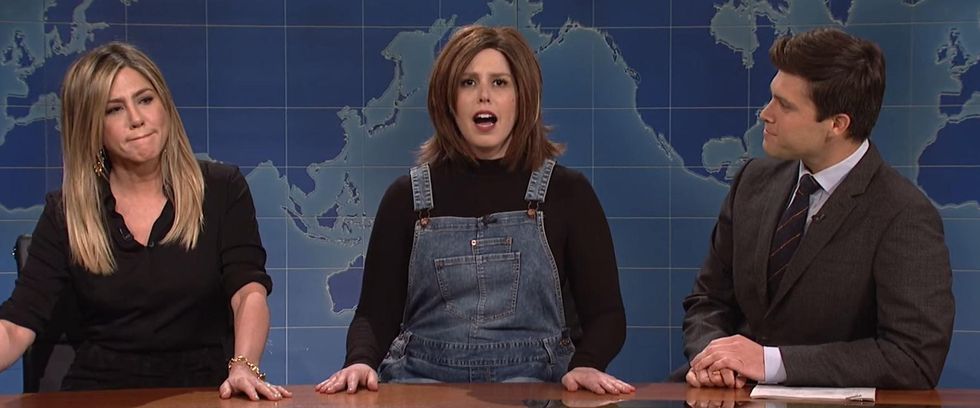 Picture: SNL screengrab
Amongst all the jokes though, was a sly dig at fans wishing for a reunion…
Aniston made a 'throwaway' comment:
You know, friends was like five million and five years ago so I think we've just got to move on.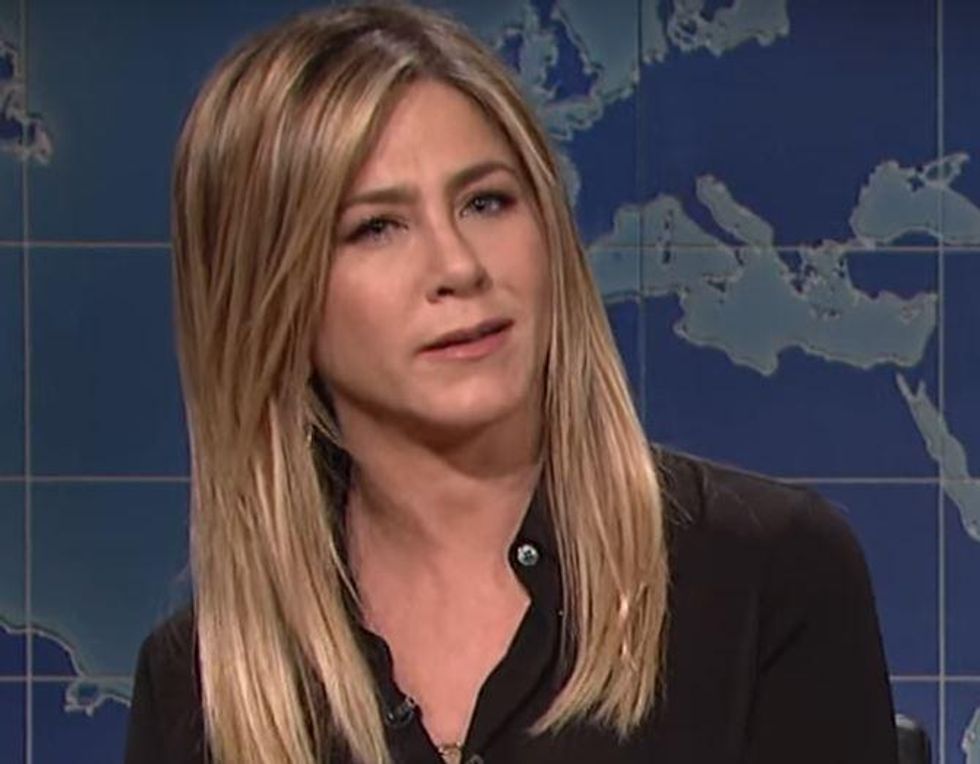 Picture: SNL screengrab
Totally innocent statement there. It had nothing to do with the fact that Aniston's starred in multiple movies, franchises and TV series since then, but still gets asked about her time on Friends…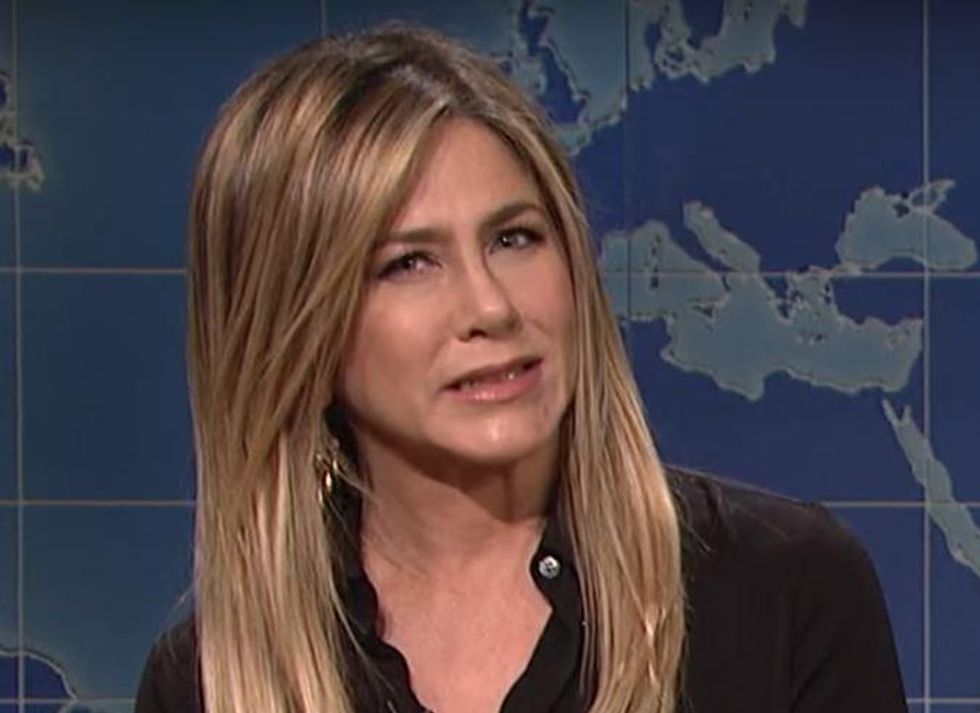 Picture: SNL screengrab
Nothing at all.
No shade here whatsoever
You can watch the hilarious skit, below: