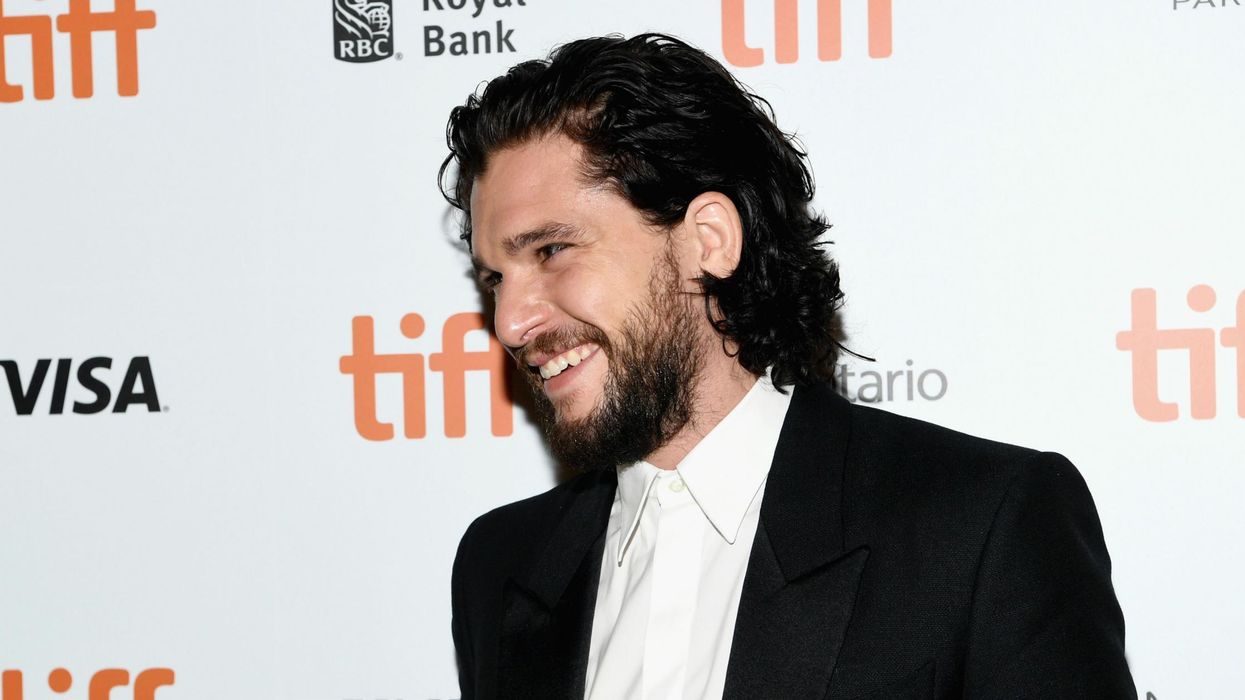 It's no secret that gay roles in Hollywood are often given to straight actors.
From 'Brokeback Mountain' to 'Call Me By Your Name', there's a long history of LGBT+ actors being excluded from roles which are written specifically for them.
This trend continued last month, when it was announced that Jack Whitehall would be playing Disney's 'first openly gay man' in 'Jungle Cruise.' Further information describing the character as "extremely camp" began to trickle out, leading some online commentators to suggest that the combination of a straight actor and a camp role would essentially perpetuate gay stereotypes.
Now actor Kit Harington, best known for his role in 'Game of Thrones', is calling attention to the problem.
Speaking at Variety studios as part of the Toronto Film Festival, he specifically criticised Marvel and its superhero films:
There's a big problem with masculinity and homosexuality, that they can't somehow go hand in hand.

That we can't have someone in a Marvel movie who's gay in real life and plays some superhero. I mean, when is that going to happen?
There may be examples of openly LGBT+ superheroes across numerous comic franchises (Marvel included) but they rarely appear on the big screen. If they do, their sexuality isn't explored. Fans were last year excited by the prospect of a Wonder Woman film after writer Greg Rucka described her as "obviously queer," but this facet of her character was never mentioned in the recent film. The same goes for Valkyrie, confirmed as bisexual by actress Tessa Thompson.
It is, however, worth noting that Marvel does a better job than some other studios of casting LGBT+ actors – albeit in supporting roles – in films: Alan Cumming, Ellen Page (who didn't openly identify as LGBT+ at the time) and Ian McKellen have all starred in the hugely successful X-Men franchise.
Marvel Studios President Kevin Feige also recently confirmed that two LGBT+ characters are in the works, one of whom will seemingly mark a new addition to the Marvel universe.
That's not to say there isn't progress being made; Nicole Maines was recently announced as the first trans actress to play a superhero.
But there's still work to be done, especially when it comes to casting trans roles – in a Variety roundtable earlier this year, actress Jen Richards highlighted the real-world implications of casting cisgender (non-trans) actors in trans roles:
Every time a casting director choose a cis person to play a trans part, they're reinforcing one of two notions.

If they cast a cis woman, they're ultimately saying that a trans man is a kind of woman. If they cast a cis man, they are saying that a trans woman is a kind of man.

These are dangerous consequences that we're talking about.