Getty / Rich Fury
Does anybody remember laughter? Does anybody remember 2006?
It was a simpler time, it's fair to say. George W. Bush made headlines for greeting then-Prime Minister Tony Blair affectionately with, "Yo, Blair!" Daniel Craig had his first outing as James Bond in Casino Royale. And Gnarls Barkley spent nine weeks at number one with Crazy, the first-ever single to reach the top spot on downloads alone.
It was also the year Paris Hilton, Lindsay Lohan and Britney Spears enjoyed a night out together for the very first time at Guy's Bar in West Hollywood.
11 years anniversary today since the first coming of The Holy Trinity! https://t.co/dxGwTLnFDv

— ParisHilton.eth (@ParisHilton.eth) 1511802292
On 27 November they all arrived together in an SUV, one of them forgot to wear underwear - something which was unfortunately visible as they exited the car - and the tabloids would never be the same again.
Well, we're not the only ones still carrying a torch for the glory days 11 years later. Apparently, Paris Hilton is too, as we saw when she commemorated the story on Twitter.
But it turns out things were not all as they seemed.
In an interview with MTV Australia last week, Paris revealed that Lindsay was never even meant to be with them that night.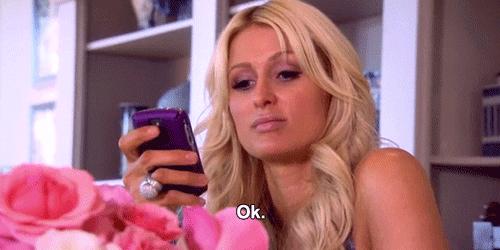 As Paris told MTV Australia:
Actually, it was just Brit and I [going out]. And then [Lindsay] chased us to the car and got in. She wasn't invited.
Still, we're not the only ones with a glimmer of hope that the 'Holy Trinity' will ride again.
"Beyoncé you too." A girl can dream.