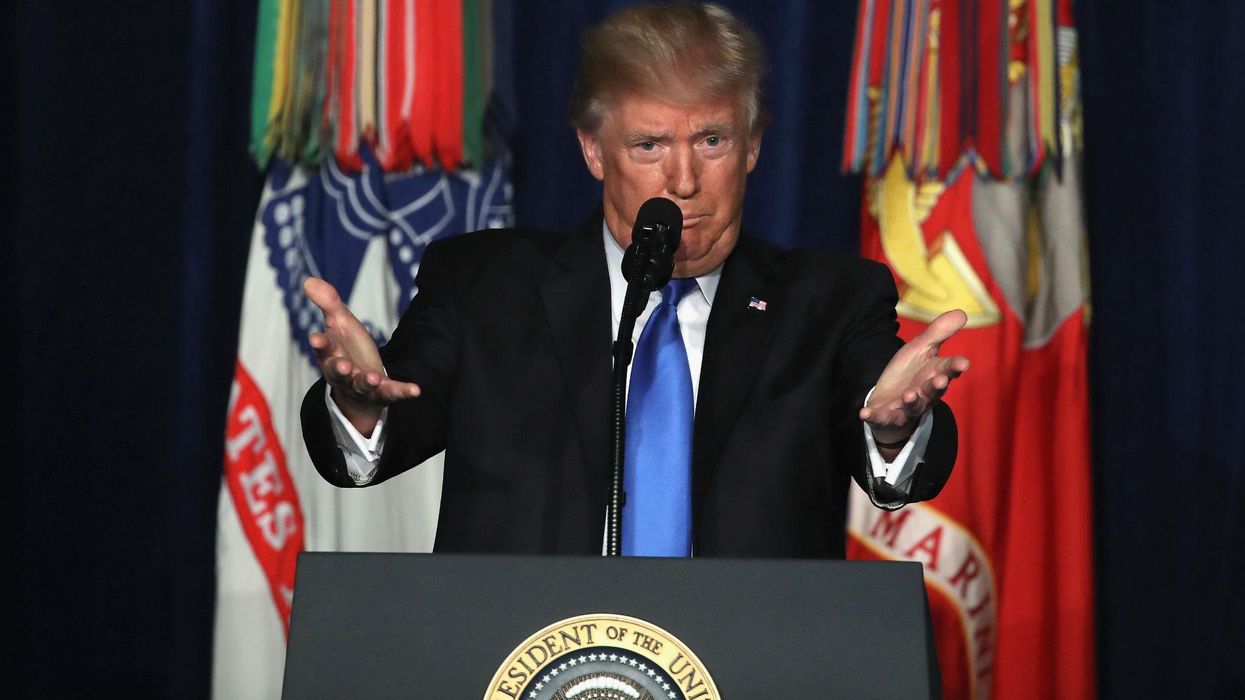 Mark Wilson/Getty Images
On Monday, America's Commander-in-Chief addressed the nation to talk about one of the longest wars in American history.
The war in Afghanistan, nicknamed 'the good war' in relative morality to the Iraq War, began in 2001.
The Taliban, were one of many competing factions in the civil war that began following the Soviet Union's withdrawal between 1988-9.
The fighters for the Taliban and the Mujahideen once controlled the south western Pashtun region, including the Afghan capital of Kabul.
It was believed that the mastermind of the 9/11 attacks on New York City, Osama bin Laden, once took refuge in Taliban controlled territory.
The joint 'Coalition' invasion into Afghanistan began September 2001, led by forces from the United States and the United Kingdom.
Over 16 years, there have been 2,403 deaths of American soldiers and 454 deaths of British soldiers as a result of Operation Enduring Freedom.
President Trump, who seven months into the job was yet to make any clear policy statement regarding Afghanistan, appeared at Fort Myer, outside Washington on Monday night to speak via televised address to the American people.
During his campaign, Mr Trump often said he was the candidate who get American troops out of foreign wars.
His plan announced on Monday however, involved deploying more US troops to the country, in order to train Afghan forces there.
In addition, the President said the US would put new pressure on Pakistan to crack down on Taliban sanctuaries on the border.
He did not give specific details as to the number of US troops or what would be considered a success in Afghanistan.
We are not nation-building again. We are killing terrorists...

The killers need to know they have nowhere to hide, that no place is beyond the reach of American might and American arms.
His timing on Monday irked some viewers, because the broadcast interrupted the reality dating show Bachelor in Paradise, which airs on ABC.
The series is a spin off of the Bachelor game show, in which a male bachelor chooses a future partner from several contenders.
The show's host Chris Harrison tweeted:
And viewers who wanted to see the Bachelor, tweeted angrily about the President's interruption.