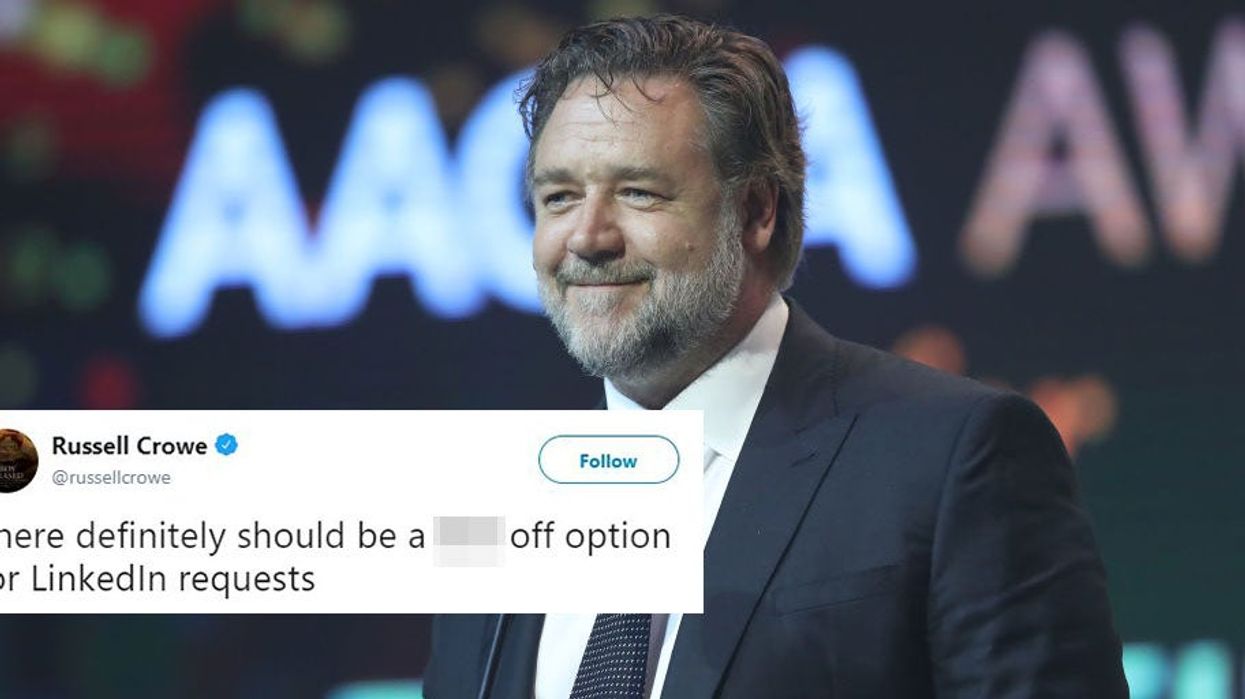 Mark Metcalfe/Getty Images for AFI/ Twitter
Let's be honest, who doesn't get annoyed by LinkedIn?
All of your connections are people you are never likely to meet. You get endorsed for skills that you don't actually have and good luck getting a job out of it (that last point is possibly a personal gripe).
Oh and then there are the endless email notifications telling you that Sally from finance has updated her profile picture. Like, seriously, I don't care.
Just to prove that these emails, notifications and request don't exclusively annoy us ordinary folks, Hollywood actor, Oscar winner and world-famous grump, Russell Crowe also hates them.
We wholeheartedly agree with Mr. Crowe here and we can think of a few options to reply with too but unfortunately, we can't write them here.
Crowe's tweet soon went viral and people had a lot of questions. Firstly, why is someone as famous as him even on LinkedIn?
Then there was the question of what his skills would actually be listed as.
Now he's let the cat out of the bag people are only going to try and connect with him, which is only likely to infuriate him more.
A little bit of research courtesy of Mashablerevealed that there are 765 'Russell Crowe' profiles on LinkedIn, most of which either lead to incomplete profiles or people who just happen to share his name.
So, is he even actually on LinkedIn? A later tweet from another Twitter managed to reveal the truth about the Gladiator star's presence on the website.
HT Mashable