In a bizarre twist of fate, the Church of Scientology may be releasing a documentary about Louis Theroux.
Theroux is currently producing his own documentary for the BBC, named Stairway to Heaven: Louis Theroux and the Church of Scientology.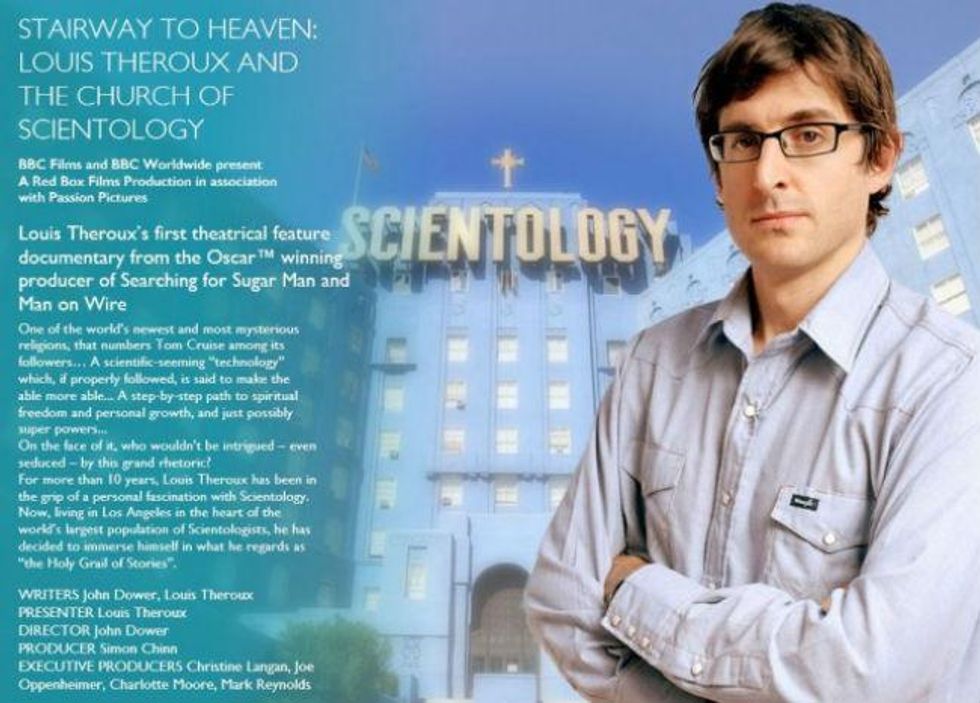 The church counts a number of celebrities among its adherents, including Tom Cruise, John Travolta and Giovanni Ribisi.
Previously, journalist John Sweeney produced a BBC documentary on the secretive religion. During filming for the documentary, the church provided its own cameraman to film Sweeney and his team.
Being constantly followed by the church while filming led to the now-famous Sweeney roar:
Theroux has previously produced documentaries about Jimmy Savile, white supremacists and the Westboro Baptist Church.