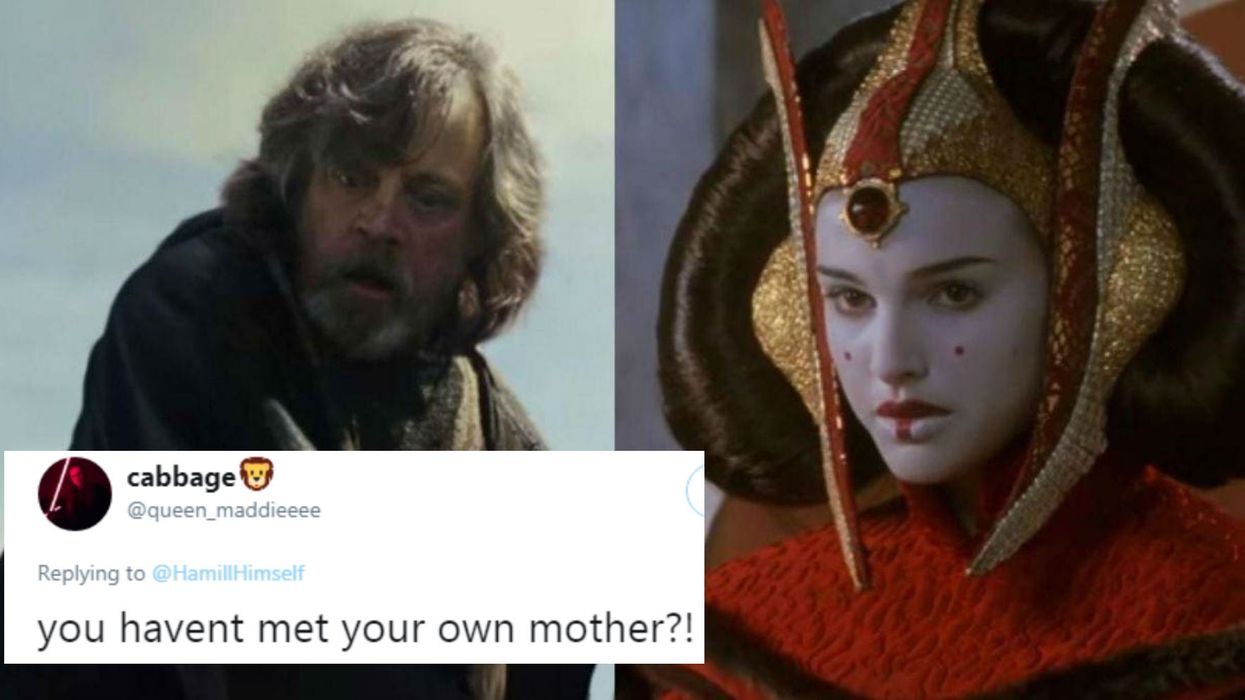 LAST JEDI AND STAR WARS EPISODE 1
Mark Hamill has never met Natalie Portman, his on-screen mother in the Star Wars movies.
Weird, right?
The veteran actor shared this piece of information on Twitter, posting a link of the Padmé Amidala actress on her birthday.
Basically, Luke Skywalker never met his mother, which is fair enough, considering (SPOILER ALERT) that she died giving birth to him.
Still, it's strange that in the franchise' 41 year history the duo had never met, not at a press event or a wrap-up party or a Star Wars themed occasion.
The irony is not lost on people...
Or the poetry...
And someone's already started a Twitter campaign
#HelpLukeMeetHisMom