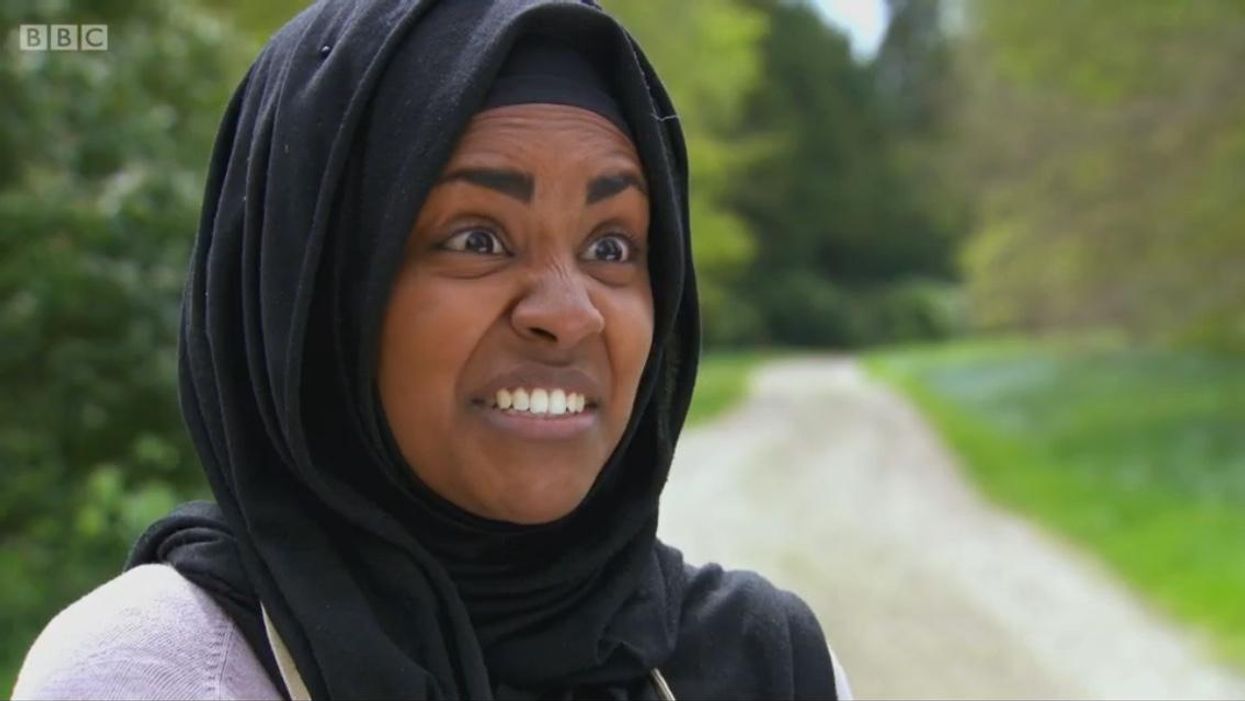 All hail Nadiya Hussein, winner of last year's Great British Bake Off and all round national treasure.
The 30-year-old from Leeds quickly won hearts all over the country for her wit, warmth and incredibly expressive face.
And she was, quite simply, the best baker on the show.
Nadiya, who is originally from Luton and is of Bangladeshi heritage, has been dragged into a debate about the benefits of immigration despite the fact she was only on TV to... make cakes.
Despite claims Nadiya won because of a "PC conspiracy", the star baker has risen above the ugly prejudice that has emerged since her victory to prove that really, being Muslim or wearing a hijab have nothing to do with her talent - and she's still just as charming to boot.
Here are just ten of the many, many reasons to love her:
1. When she perfectly expressed a feeling we've all had.
2. When she lost it and for some reason used paper clips to make a souffle.
3. When she comforted Dorret about her mousse disaster and she didn't even try to hide how bemusing she found her tears.
4. When it was very apparent how much pride she takes in her work.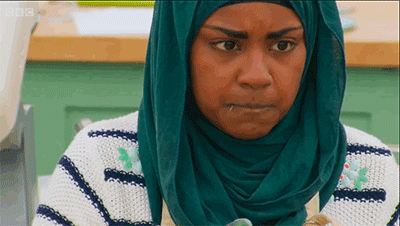 Does it taste like bubblegum? Oh... yeah.
5. When she alluded to mysterious 'nun explosions'.
This is my eighth nun. I've had some nun disasters, some nun landslides, some nun explosions.
6. That time she defied gravity.
7. When she sassed Paul Hollywood during the final.
8. When Mary Berry announced she was the winner and she still couldn't quite believe it.
There has to be a mistake!
9. When she made an inspiring speech to the camera about believing in herself and we saw how far she'd come.
I'm never ever going to put boundaries on myself ever again. I'm never going to say, 'I can't do it.'

I can. And I will.
10. When she saw all the racist backlash to her victory and said:
I don't know. It's all very... It's just so negative isn't it? For me, the experience is so much better if you don't concentrate on negativity.

If anything, putting people of different cultures in the tent is the reason why they had amazing bakes this year.