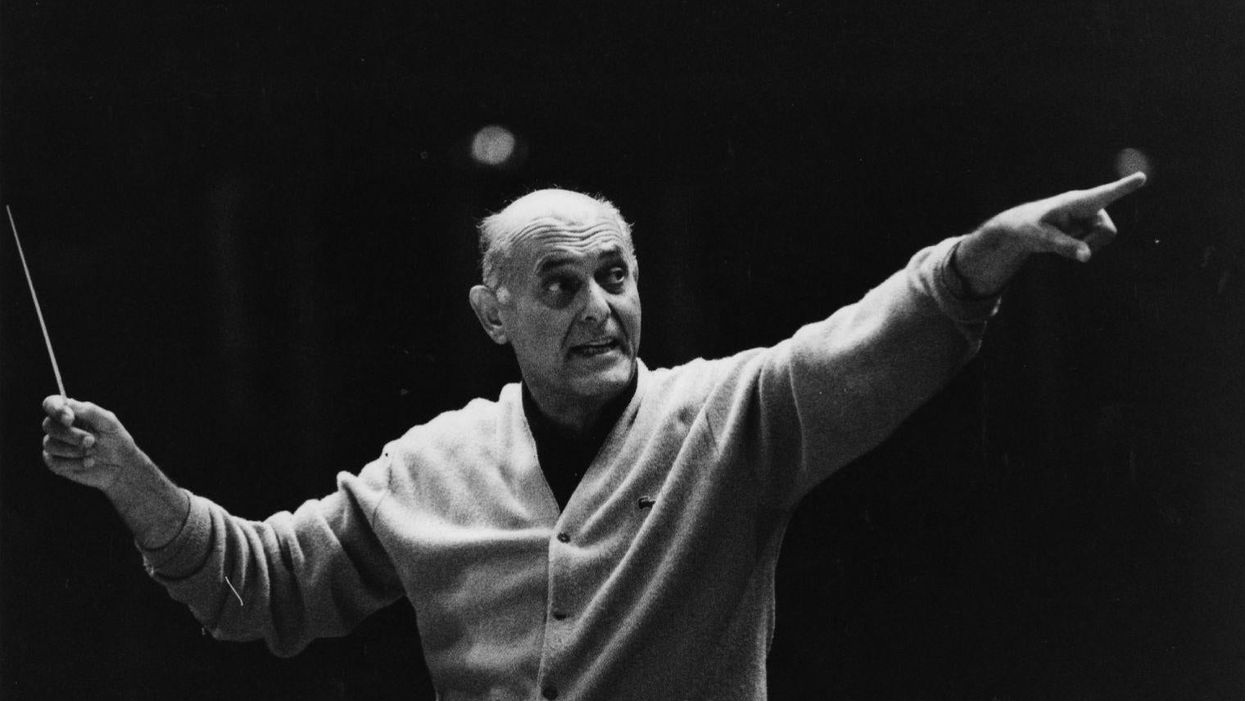 Sam Smith was the big winner at last night's Grammys, walking away with four awards - Pharrell Williams and Beyoncé could only manage three each.
But all of them have some way to go before they challenge the all-time greats at the Grammys.
The artist with the most award wins ever is late Hungarian-born conductor Sir Georg Solti (pictured, above), who was the musical director of the Chicago Symphony Orchestra.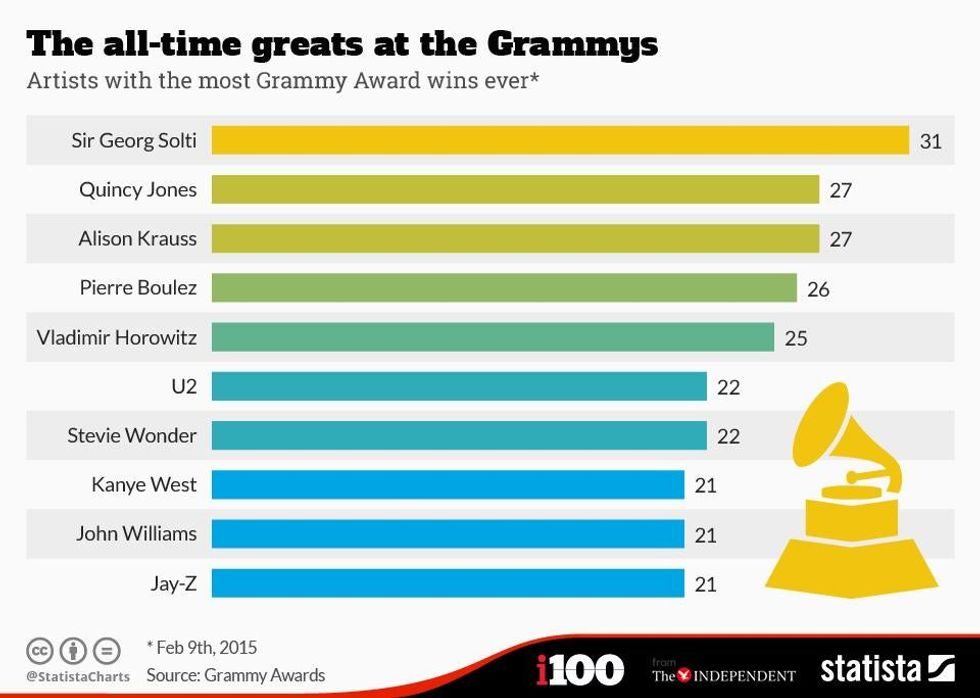 As the above chart from Statista shows, Kanye West and Jay-Z are neck-and-neck on 21 awards...
More: [So it turns out that Kanye West wasn't actually joking about Beck]1