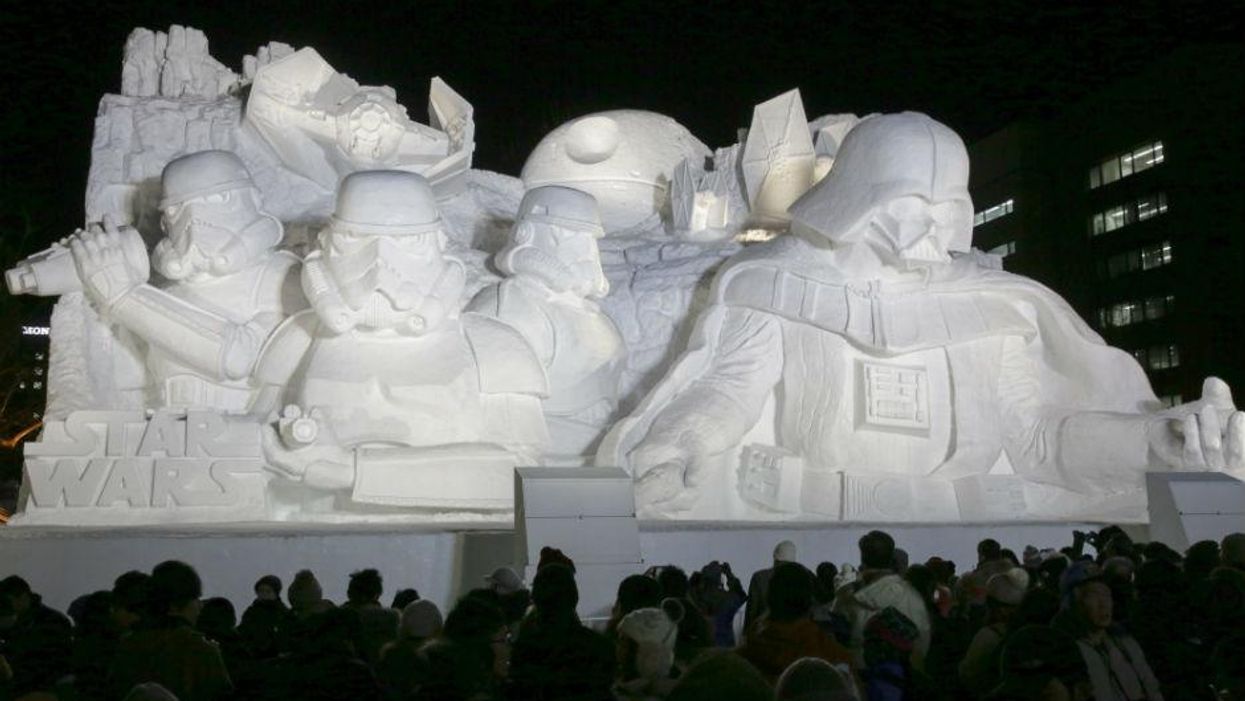 To celebrate the 66th Sapporo Snow Festival a regiment of the Japanese army has carved a giant sculpture of Darth Vader and three Stormtroopers.
According to Quartz, the 15m high Star Wars tribute took the 11th Brigade of the Ground Self-Defence Force a month to complete using scaffolding, giant bulldozers and a lot of man power.
(Picture: AFP)
The Snow Star Wars feature, as it's known, is sponsored by Disney and approved by Lucasfilm as promotion for the new film in the series which is due to be released in December.
Sapporo's annual snow festival, which opened on Thursday, features over 200 sculptures made of snow and ice attracted 2.4m visitors last year.