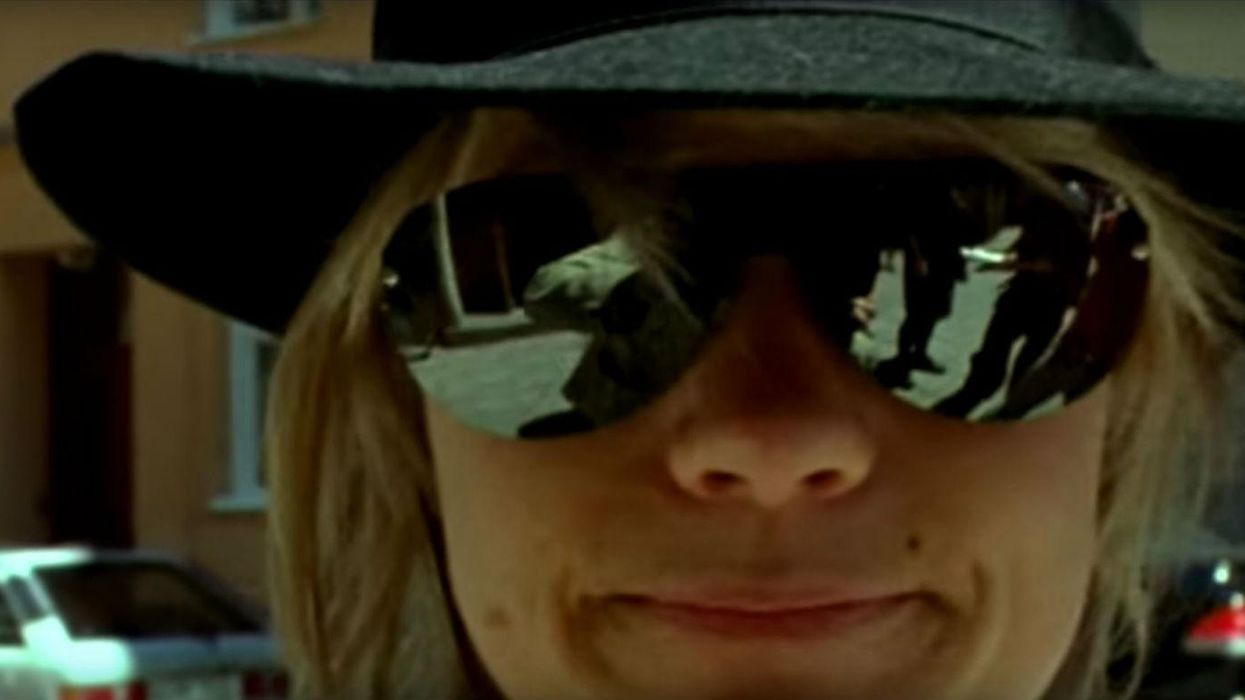 One of the great literary hoaxes of the turn of the century, the astonishing tale of former drug addict and prostitute-turned writer Jeremiah "Terminator" LeRoy, is to be made into a movie.
Small, blonde and perpetually in sunglasses, the alleged former drug addict was a literary and fashion sensation in the 1990s, for his visceral exploration of identity.
Picture: Magnolia Pictures & Magnet Releasing/Getty
LeRoy's supporters included writers and celebrities alike: Winona Ryder, Courtney Love, Billy Corgan, Tatum O'Neal, Shirley Manson and Carrie Fisher; Mary Gaitskill, Dennis Cooper ad Mary Karr were all linked to him as either benefactors or supporters.
But in 2006 New York Times journalist Warren St John uncovered a deception that rocked the literary world.
This is JT LeRoy:
Picture: Magnolia Pictures & Magnet Releasing/Getty
Savannah Knoop, who had been the face of LeRoy is actually the sister-in-law of Laura Albert, the original author of Sarah and all the other critically acclaimed books attributed to the blond recluse.
Knoop had batted away questions of her identity for years by claiming she - as LeRoy – was a transgender woman but that wasn't enough to keep away suspicion.
St John picked up a trail of inconsistencies which led back to the duo: cheques were being paid to a company owned by Albert's mum.
A trip to Disneyland Paris for a Times article claimed expenses for four people instead of three. None of the people on the trip fitted LeRoy's description, and after gathering the evidence, St John published the exposé.
Ten years later, Albert has come out to tell her story, and the first trailer for her movie Author: The JT LeRoy Story was released on Monday.
Here it is:
The film, which will shine a light on a persona both mysterious and a crucial element of the 90s literary world, will be released in September.