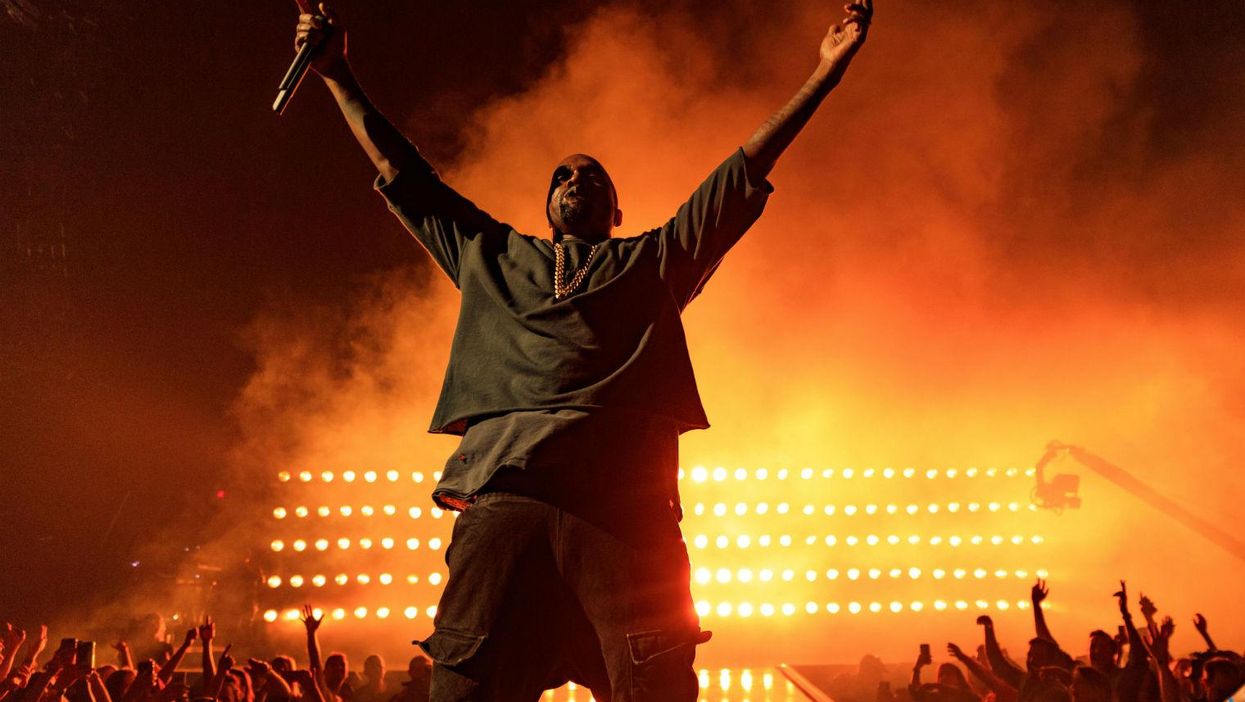 You probably didn't notice at the time because it went almost entirely unreported, but metamorphic superstar David Bowie died earlier this month.
(Picture: Getty)
Rapper Kanye West was one of many who expressed his admiration of the artist, tweeting that Bowie was one of his biggest inspirations:
Rumours have been circulating that West might be working on an album which will feature re-workings of at least some of Bowie's most iconic songs, including 'Heroes' and 'Starman'.
But this news wasn't exactly welcome in some quarters. A petition to stop West from recording any Bowie songs has almost hit its 25,000 target at the time of writing, stating:
David Bowie was one of the single most important musicians of the 20th and 21st century, it would be a sacrilege to let it be ruined by Kanye West.
There's now a counter-petition doing the rounds, created by Caspar Salmon, which wants parliament to debate 'Kanye Must Do Whatever He Wants All The Time'.
We call on Kanye West, the incredible musician and endlessly exciting human, to keep doing whatever the f_ck he wants for as long as he wants. This will lead to racist white people having headaches and everybody else having a great time.
Yeezus, a self-proclaimed God, probably doesn't need anyone to tell him he can do what he wants. But we approve anyway.