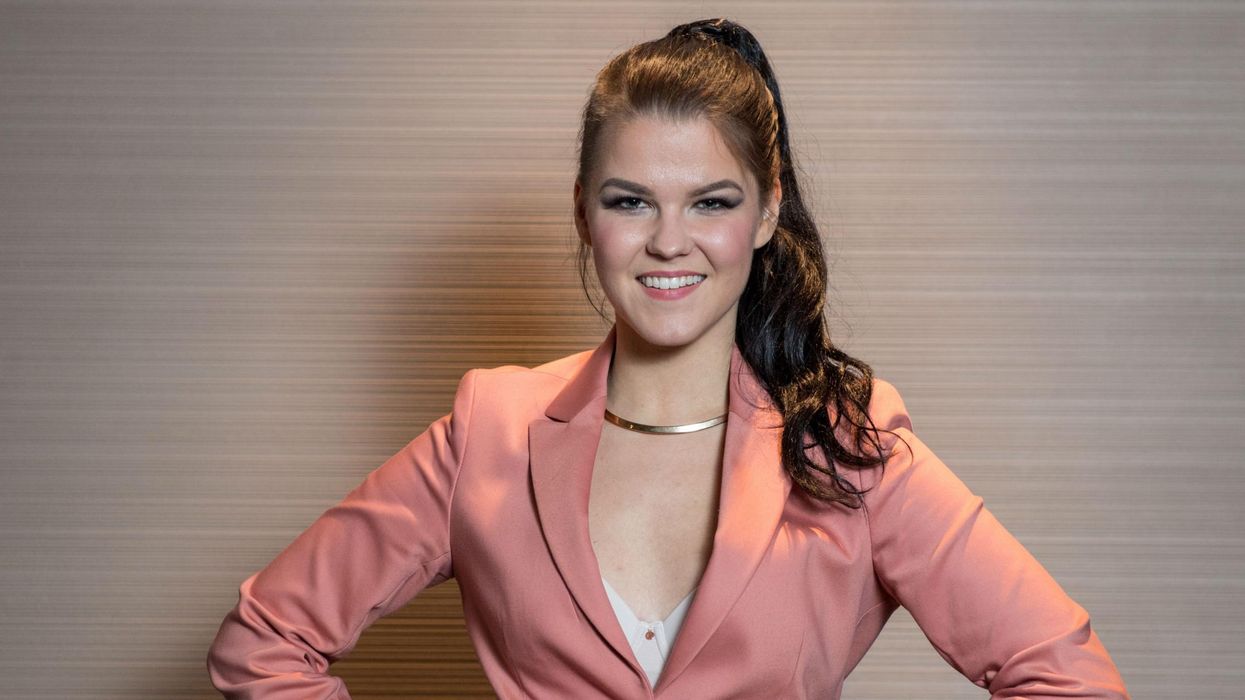 Last year, Russia withdrew its entry from the Kiev Eurovision Song Contest after Julia Samoilova, the country's chosen representative, was banned from entering the country by Ukrainian authorities.
This year Samoilova will try her luck in Lisbon, but the incident has reignited old debates as to whether Russia should be banned from the competition.
According to Saara Aalto, the 2018 Eurovision entry for Finland, this shouldn't be the case.
Speaking exclusively to indy100, she stated:
Russia should not be banned from Eurovision because of their terrible views on LGBT+ rights. We need to educate them.
The pop singer also revealed that the competition was a source of inspiration to her whilst growing up. The openly gay star, awarded second place when she competed in The X Factor UK back in 2016, recalls being thrilled by the diversity embraced by Eurovision:
There have been transgender winners, lesbian winners, gay winners, male winners dressed in women's clothing.

Eurovision was always this happily tolerant place where people could have fun, be crazy and come together.
Aalto herself embraces linguistic diversity with a recent acoustic rework of her impressive entry 'Monsters', which features lyrics performed in all 34 languages of Eurovision.
Subtle political statements like these are often woven into the competition, continually cementing its reputation as a musical extravaganza which always contains a message.