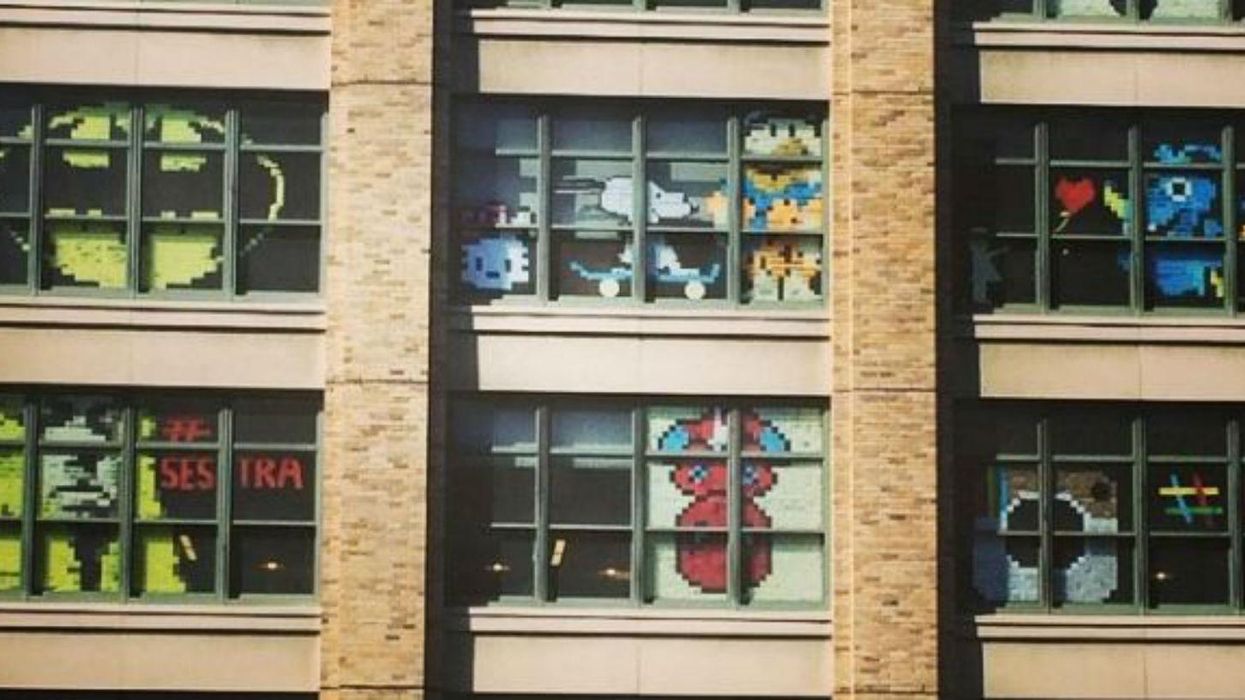 It all started with a glance out of a window, and a Post-It note "Hi."
Fourth window down, third along:
But that wasn't enough.
Reddit user craftBK, who claims to be one of the "bosses" at Havana advertising agency in New York City, wrote how it went down:
The "war" was started 2 weeks ago when someone in the other building wrote "HI" with post-its.

Someone from my building responded with something and it quickly escalated from there.
The hashtags #postitwars and #canalnotes appeared as hot topics on both Twitter and Instagram, as employees of various advertising agencies also in the buildings, including Worldwide, Horizon Media, Cake Group, Getty Images and Harrison and Star joined in the fun.
A bit of harmless fun...
But then...it escalated...
View post on imgur.com
And the people of Havana advertising agency killed. It.
CraftBK said:
The dedicated employees worked from 8pm-midnight executing this.

The other building did a great job, but didn't touch our mic drop.
Here's a video of the making of the ultimate mic-drop:
There's no recovering from that. Just bow out.
How did you spend your Monday? Because if it wasn't making a mic drop out of Post-It notes, you just aren't trying hard enough.
More: Yes, you can probably add post-it notes to the things you've been doing wrong your whole life
More: People are sharing what products really look like compared to their ads