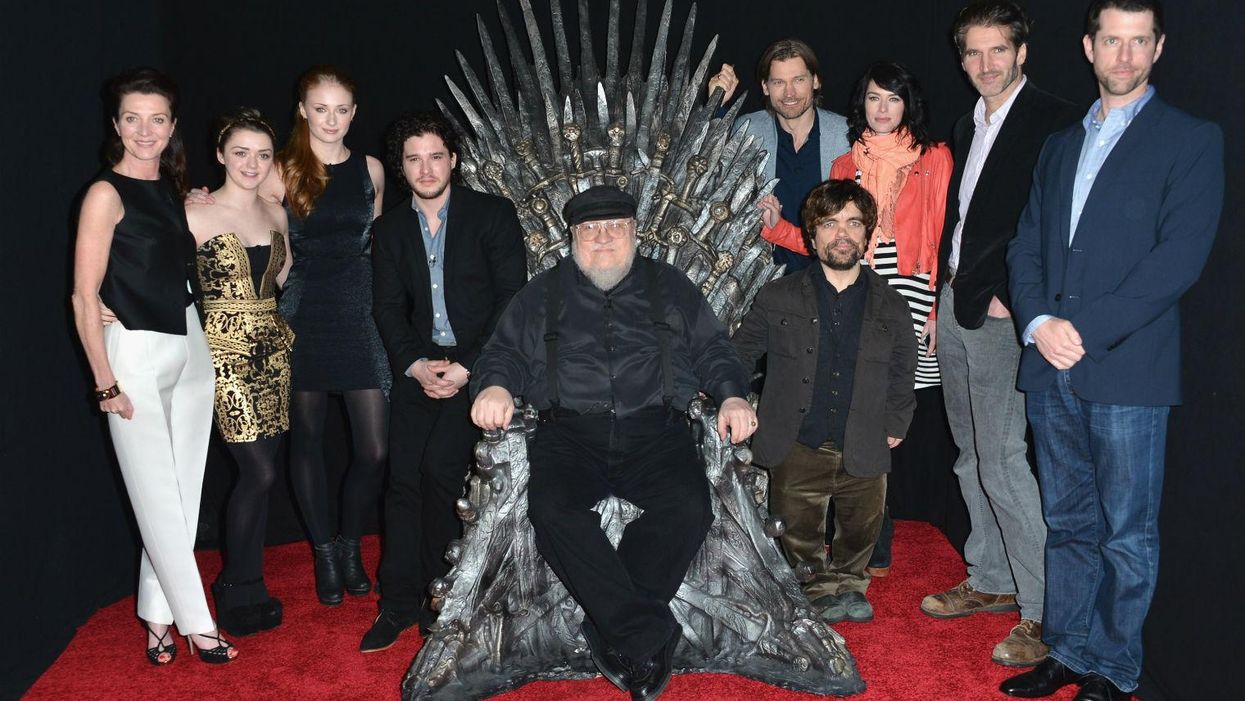 Warning: Some spoilers below
Game of Thrones author George RR Martin has defended the fantasy show's depiction of rape, saying it would be "fundamentally dishonest" not to acknowledge sexual violence in a war-torn society.
Martin, who is currently writing the sixth novel in the series on which the HBO series is based, said in an interview with Entertainment Weekly:
Rape, unfortunately, is still a part of war today. It's not a strong testament to the human race, but I don't think we should pretend it doesn't exist.
The hit series often departs from the plot of the books in depicting the struggles for power in the kingdom of Westeros, a patriarchal society that has a lot in common with Medieval Europe.
Actress Sophie Turner who plays Sansa Stark in the series.
But the addition of a sexually violent scene in which one of the major female characters, Sansa Stark, is raped by her new husband, upset legions of fans. US senator Claire McCaskill said she would stop watching the show because of the "gratuitous" scene:
Sci-fi and fantasy website The Mary Sue announced it would no longer cover any aspect of the show. Editor in chief Jill Pantozzi wrote:
After the episode ended, I was gutted. I felt sick to my stomach. And then I was angry. My next thought was, 'I'm going to have to spend part of the next six months explaining why this was a bad move over and over'.
Martin said that there were "millions of women... who love the female characters" and the controversy hadn't put them off.
The 66-year-old author also answered critics who said since he created the Game of Thrones universe, he could have made it more egalitarian.
Just because you put in dragons doesn't mean you can put in anything you want... I wanted my books to be strongly grounded in history and show what medieval society was like, and I was also reacting to a lot of fantasy fiction. Most stories depict what I call the Disneyland Middle Ages – there are princes and princesses and knights in shining armour.