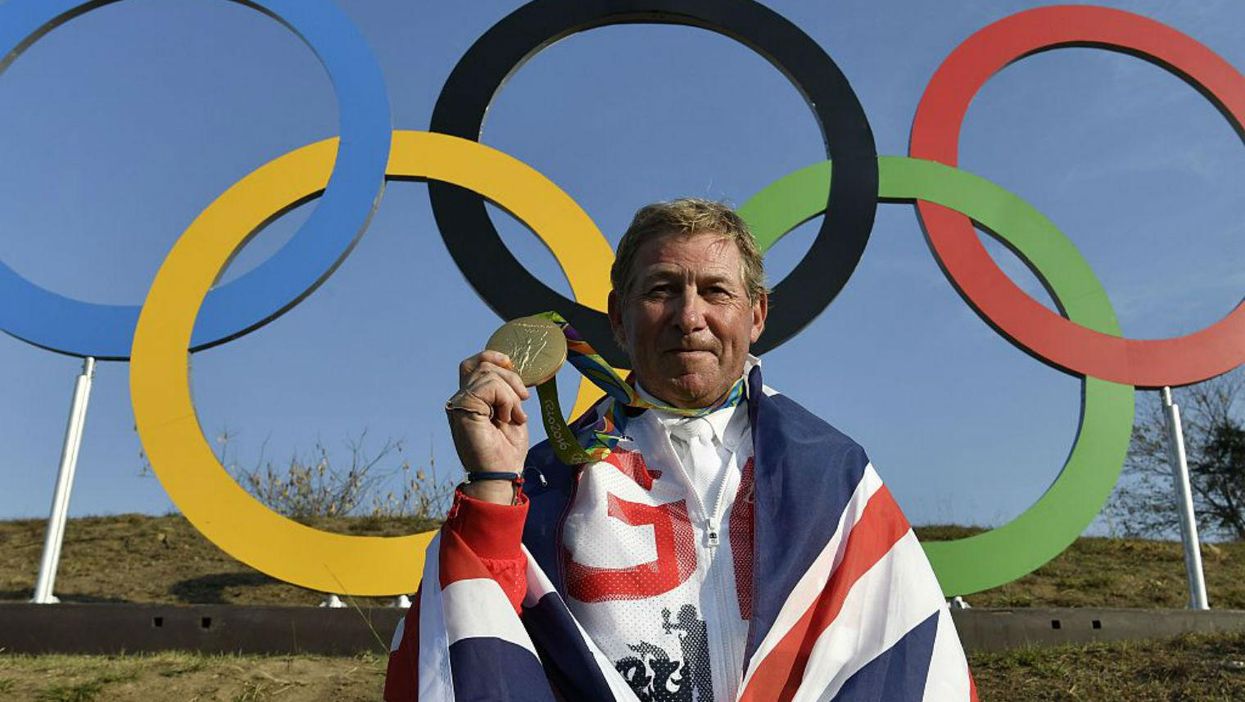 Team GB continues to smash it at the Olympics. The latest chapter in this Cinderella story is the individual show jumper Nick Skelton, who won gold on Friday, despite having gone through a hip replacement, and previously breaking his neck, and his shoulders, and his legs.
Skelton broke multiple records on Friday when he and his horse Big Star claimed glory for Britain in the individual show jumping. It has been 44 years since Team GB won gold in the event, and Skelton himself is the oldest British Olympic champion since 1908 aged 58 years and 233 days on the day of victory.
The showjumper must also count among the bravest and luckiest men alive. After breaking his neck in two places in 2000, Skelton was told by doctors that another fall from a horse could kill him. He had thought his career was over, but in 2001 he was told his neck bones had healed enough to get back in the saddle. His long career in British and international show jumping has also included broken shoulders and breaking both of his legs. By 2011 the competitions, which began with his 1974 appearance at the Junior European Championships, had taken such a toll that Skelton had his hip replaced. Writing his autobiography he jokingly entitled the book 'Only Falls and Horses'.
Picture: Mike Ehrmann/Getty
This was the seventh Olympic games for gold winning horse Big Star. Speaking after his win Skelton reported it may be his and Big Star's last Olympics, because:
When he [Big Star] retires, I'll stop too. And I don't think he'll make another one, and I'll be too old.
Skelton was seen wiping away a tear after his win, and he heaped praise upon his teammates and of course his horse. Many spectators took to social media to share their pride in Skelton.
Picture: Mark Kolbe/Getty
Skelton's son Dan, also tweeted his admiration.