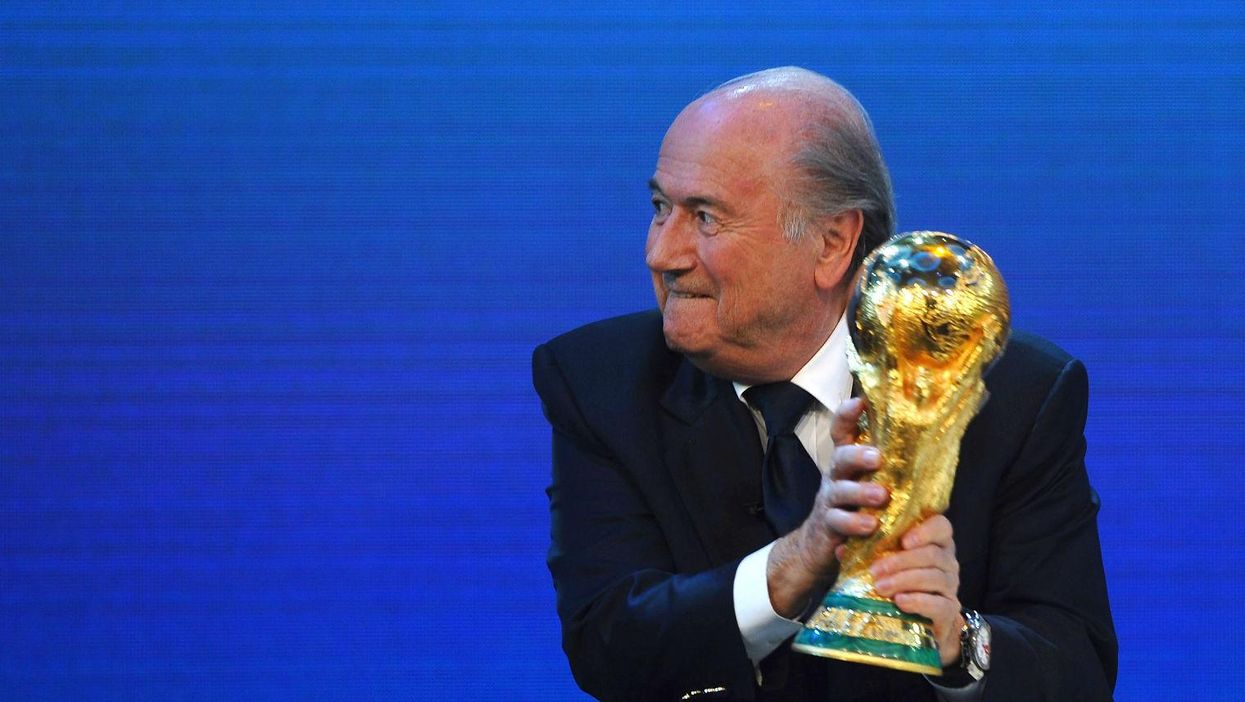 In more bizarre Sepp Blatter news, the Fifa president has complained that he is tired of taking the blame for things he has "no control over".
In an interview in Welt am Sonntag, the man who has presided over football's world governing body for 17 years, claimed that political pressure from the French and German governments on their respective football associations is the reason the 2022 World Cup was awarded to Qatar.
The 79-year-old told the German newspaper that there were two "interventions" from former French president Nicolas Sarkozy and his German counterpart Christian Wulff before the hosts were announced in 2010.
Messrs Sarkozy and Wulff tried to influence their voting representatives. That's why we now have a World Cup in Qatar. Those who decided it should take responsibility for it.

I act on the leadership principal. If a majority of the executive committee wants a World Cup in Qatar then I have to accept that.
He also appears to remove himself from any blame over deaths of migrant workers in Qatar ("Look at the German companies!") and remains defiant over his record despite Fifa being engulfed by scandal.
Is Fifa responsible from the top down for everything in football, what happens in some village somewhere around the world?

Everyone has fears, for example of death, but with regard to my work at Fifa I have no fear. I've nothing to be afraid of.

I'm afraid that they want to wreck Fifa, a work that I helped create.