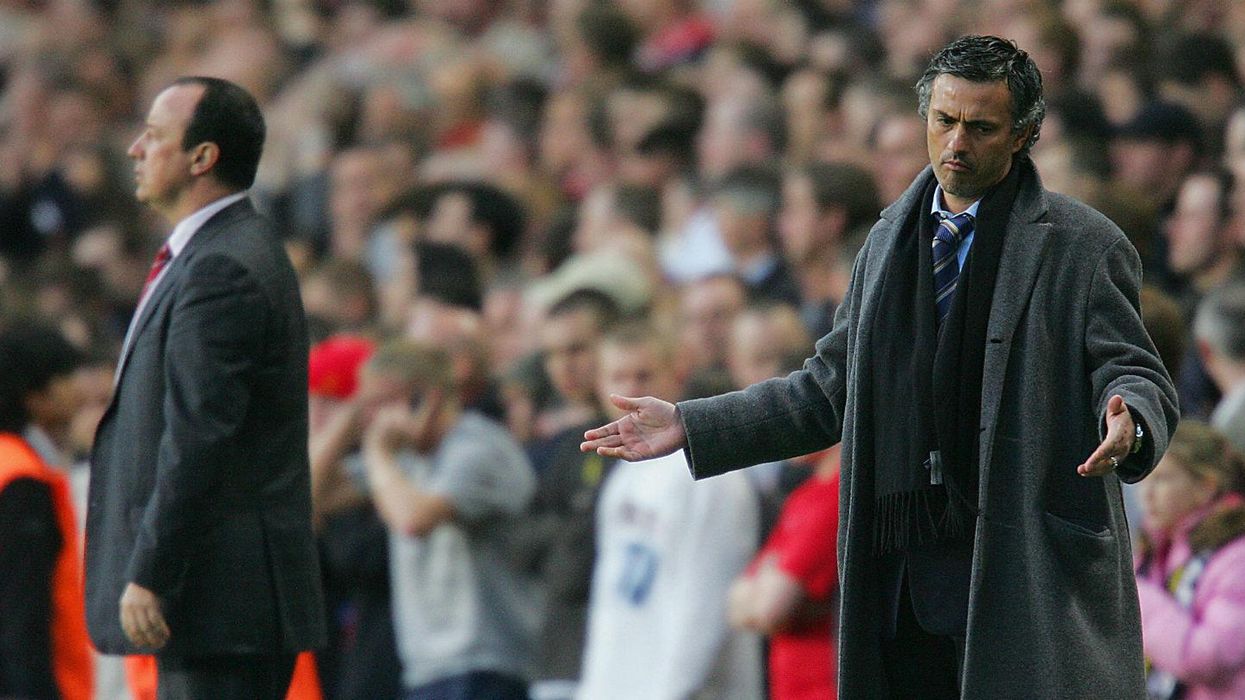 Jose Mourinho and Rafa Benitez have rekindled their rivalry and are having an incredibly childish tiff in public.
It all began when the current Real Madrid and former Chelsea and Inter manager's wife (that's Benitez), took a tongue-in-cheek pop at the current Chelsea and former Real Madrid and Inter manager (that's Mourinho).
In an interview with local Spanish newspaper La Region this weekend, Benitez's wife Montserrat Seara joked that her husband, who has just taken the reins at Real Madrid, was cleaning up the mess at another of Mourinho's old clubs (translated from Spanish):
We fix the wrongs left behind by the guy! But of course it's not a coincidence, there are only a few elite teams in the world.
Nevertheless, when it was put to him, Mourinho was unwilling to brush off the remark, first telling reporters "the lady is a bit confused", claimed Benitez "destroyed" the best team in Europe and then had a go at Seara about her husband's weight...
With all respect. I'm not laughing, because her husband went to Chelsea to replace Roberto Di Matteo and he went to Real Madrid and replaced Carlo Ancelotti.

The only club where her husband replaced me was at Inter Milan, where in six months he destroyed the best team in Europe at the time.

And for her also to think about me and to speak about me, I think she needs to occupy her time, and if she takes care of her husband's diet she will have less time to speak about me.