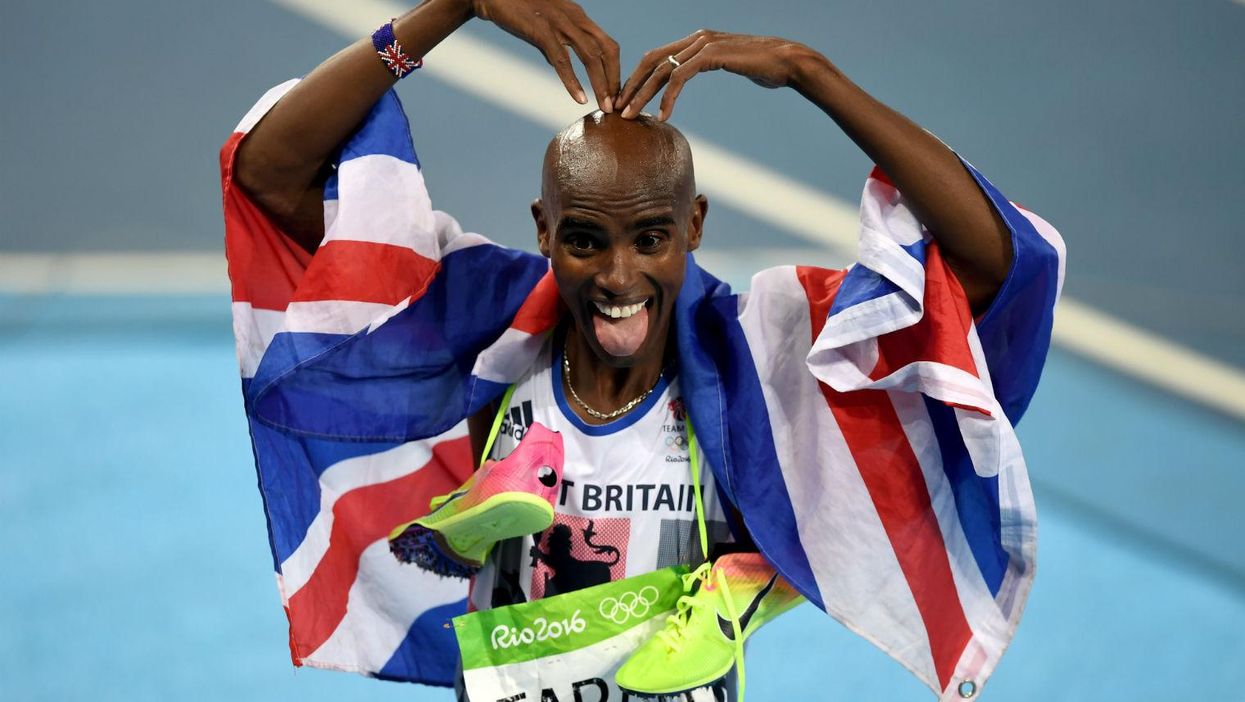 Mo Farah made history on Saturday night winning gold for both the 10,000m and 5,000m races on the penultimate day of the 2016 Rio Olympics.
The Somali-born British athlete is the first person in 40 years to win a 'double double', or two gold medals for the same two events in two consecutive Olympics games.
Not only that, but his win helped Great Britain match the 65 medals we won four years ago at the London Olympics.
Mayor of London Sadiq Khan was quick to congratulate the British athlete:
Picture: Matthias Hangst/Getty
And everyone else promptly lost their minds too.
Some people could not get over his godlike athleticism.
And others made an interesting point...
All hail the legend.