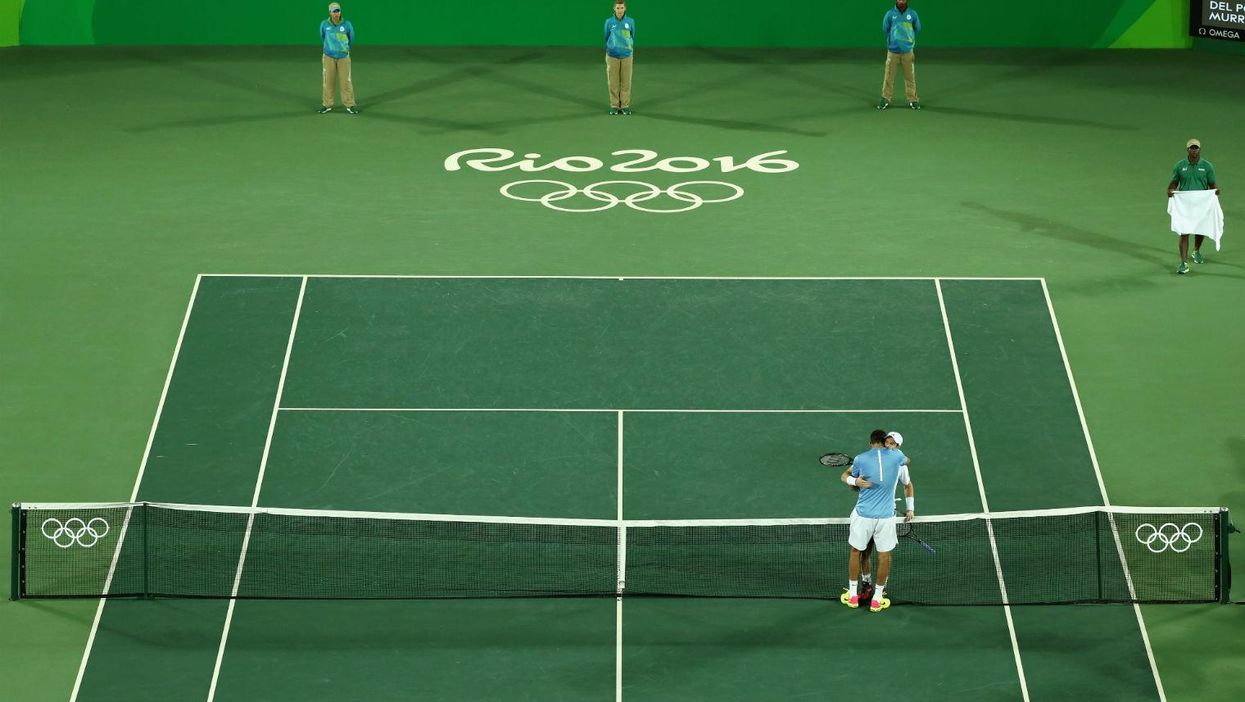 The Olympics have come to a final, explosive end.
People can't get enough of Rio 2016, specifically relating to the intense 4-hour tennis finals which saw Andy Murray eventually win gold against Argentina's Juan Martin Del Potro.
But that wasn't what got imgur user Factionman excited.
No. It was the green screen opportunity of the tournament. You see everything was green:
Picture: Julian Finney/Getty
The Olympic tennis final being played on a giant green screen.
And it wasn't just for tennis. Weightlifting got photoshopped too...
A Dirty Dancing reference is essential for the dancing weightlifter here...
Picture: iTpfolr/Reddit