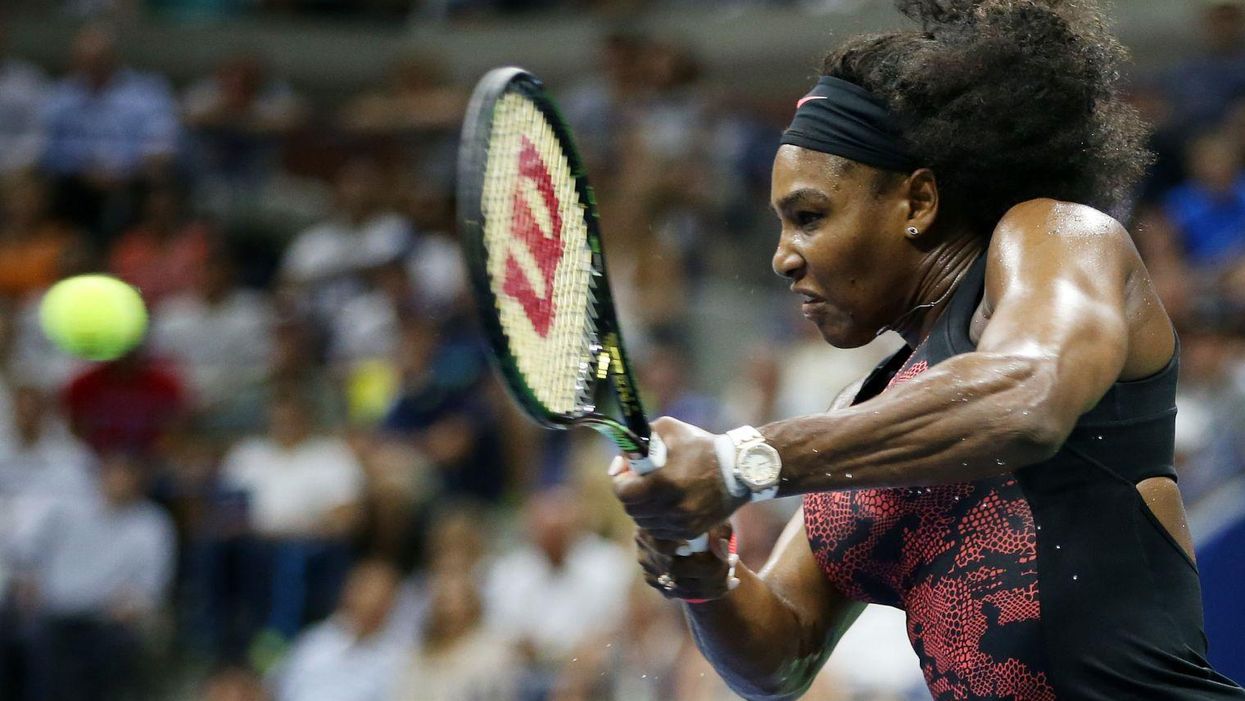 Serena Williams participated in her first professional event 20 years ago this month at the age of 14, so it's fair to say the world number one is no stranger to press conferences.
Throughout such a long and successful career, she must have faced some fairly bland questions at press conferences, often about any rivalry with sister Venus.
Her most recent answer to a bland question from a reporter at the US Open, who asked why she wasn't smiling, is refreshingly honest.
The reporter asked:
Serena you just won a match but you look like you've just been at a funeral party. Normally you smile, you wave, when you come here you laugh, why are you like this tonight? Is it because you beat Venus or is it because you're thinking about what is happening next? What's wrong?
To which the world number one and 21-time Grand Slam singles title winner, replied:
It's 11.30pm, to be perfectly honest with you, I don't want to be here. I just want to be in bed right now and I have to wake up early to practise and I don't want to answer any of these questions - you guys keep asking me the same questions so... you're not making it super enjoyable. I'm just being honest.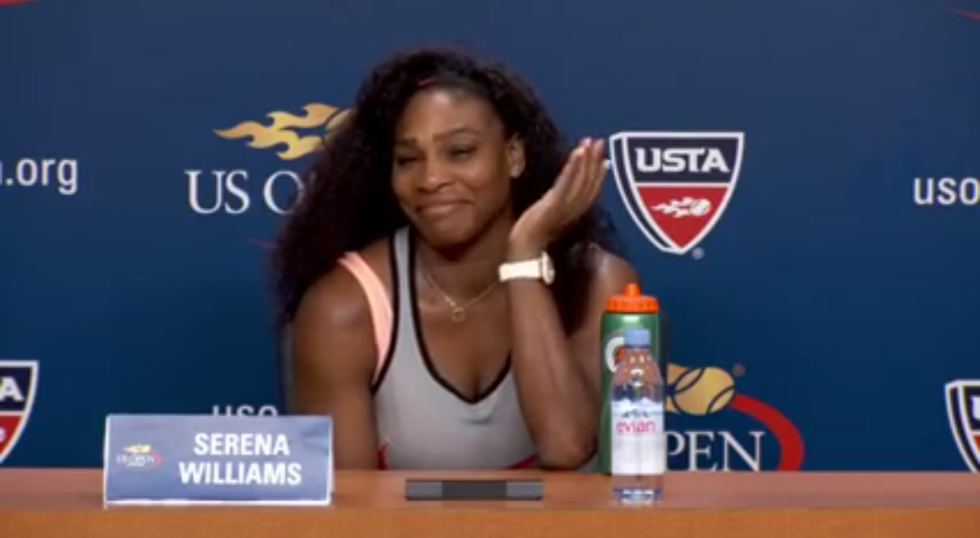 Serena was able to see the lighter side of the issue, managing to laugh at the situation, but the exchange does say a lot about media saturation around sports and the treatment of women's sports stars.
The 33-year-old is currently two victories from winning the first calendar Slam since Steffi Graf 1988.
She plays Roberta Vinci today in the US Open semi-finals.
To watch the full video, see below: