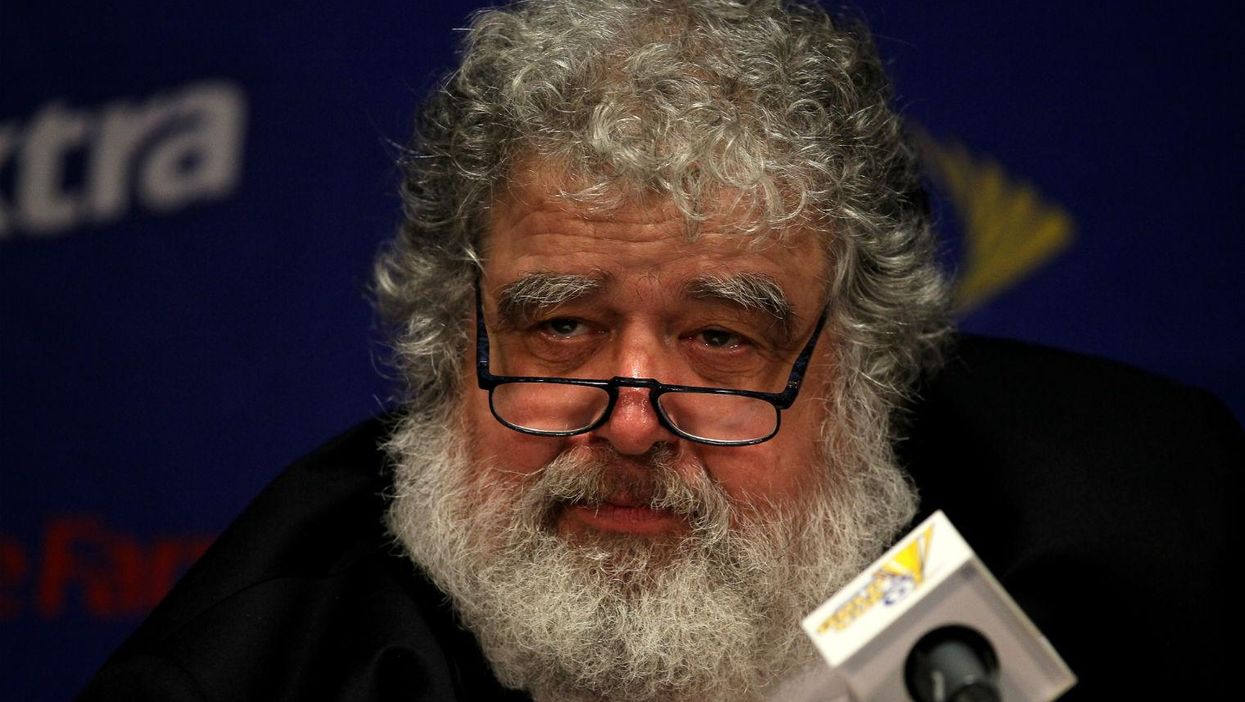 Chuck Blazer's reputation for serving his own needs alongside those of his football paymasters were legendary. He was known as football's "Mr 10 Per Cent".
The former general secretary of Concacaf, the organisation which runs football in central and north America and throughout the Caribbean, used the organisation to fund his lavish lifestyle, which included luxury apartments in New York's upmarket Trump Tower – one for himself and his partner, the other reputedly just for his cats.
Charles "Chuck" Blazer was said to have become so obese that he could no longer walk. And as he was riding down a New York sidewalk in 2011 on a mobility scooter, which he was said to have used "to move from feast to feast", he was confronted by the FBI.
They told him they knew he hadn't paid taxes for 18 years and said he could either be led away in handcuffs or co-operate with their investigation.
His testimony and "spying" on colleagues, which reportedly included a sting operation at a London hotel, was said to be crucial in the arrests of senior Fifa officials in Zurich on Wednesday.
The 70-year-old businessman had used his extensive knowledge of the sport to foster a variety of opportunities culminating in 1984 with him being elected executive vice-president of the US football federation.
He was given responsibility for international competition and sat on Concacaf, where he met Jack Warner (below) who represented Trinidad and Tobago. The two became friends and in 1989 he helped mastermind Mr Warner's campaign to head the regional governing body.
It would quickly become a lucrative friendship for both men. Mr Warner quickly appointed Mr Blazer general secretary and the contract Blazer signed would result in his "Mr 10 Per Cent" moniker as it included an agreement to pay Mr Blazer's company a 10 per cent cut of a variety of sponsorship and TV rights fees.
At the time the organisation's coffers were virtually empty. Mr Blazer swiftly changed that. He moved Concacaf's headquarters from Nicaragua to the US and began drumming up millions of pounds in business. More than 20 years later its revenues stood at more than $40m (£26m) a year. According to US court documents, from 1996 to 2011 Mr Blazer made $15.3m in commission from sponsorships and other deals.
Mr Warner, also arrested yesterday, became embroiled in corruption allegations himself - which he has consistently denied.
Mr Blazer reportedly turned on Mr Warner after the Trinidadian's mounting problems began to threaten Mr Blazer's own position.
Initially hailed as "whistleblower" in relation to the allegations of Mr Warner's misdeeds, Mr Blazer himself quickly came under scrutiny. He was accused of defrauding Concacaf in 2013 and forced to resign.
US Justice officials yesterday said Mr Blazer, said to be suffering from colon cancer and who is currently on a respirator in hospital, pleaded guilty last November to racketeering, wire fraud, tax evasion, and money laundering.