The Leave campaign has been arguing that Team GB's stunning performance at the Olympics proves the country doesn't need the EU to be successful.
The group posted a video earlier this week featuring a number of British athletes posing with medals and posted pro-Remain quotes like "We're too small" and "We need to be in the EU" to contrast.
Indeed, Team GB is currently sat in second in the medals table - behind only the US. A brilliant performance less than two months after the referendum.
What they failed to mention, however, is that if an all-EU team was competing, it would actually be top of the medals table, as European Commissioner for education Tibor Navracsics was keen to point out:
And if Team GB was a part of that, it could be top too: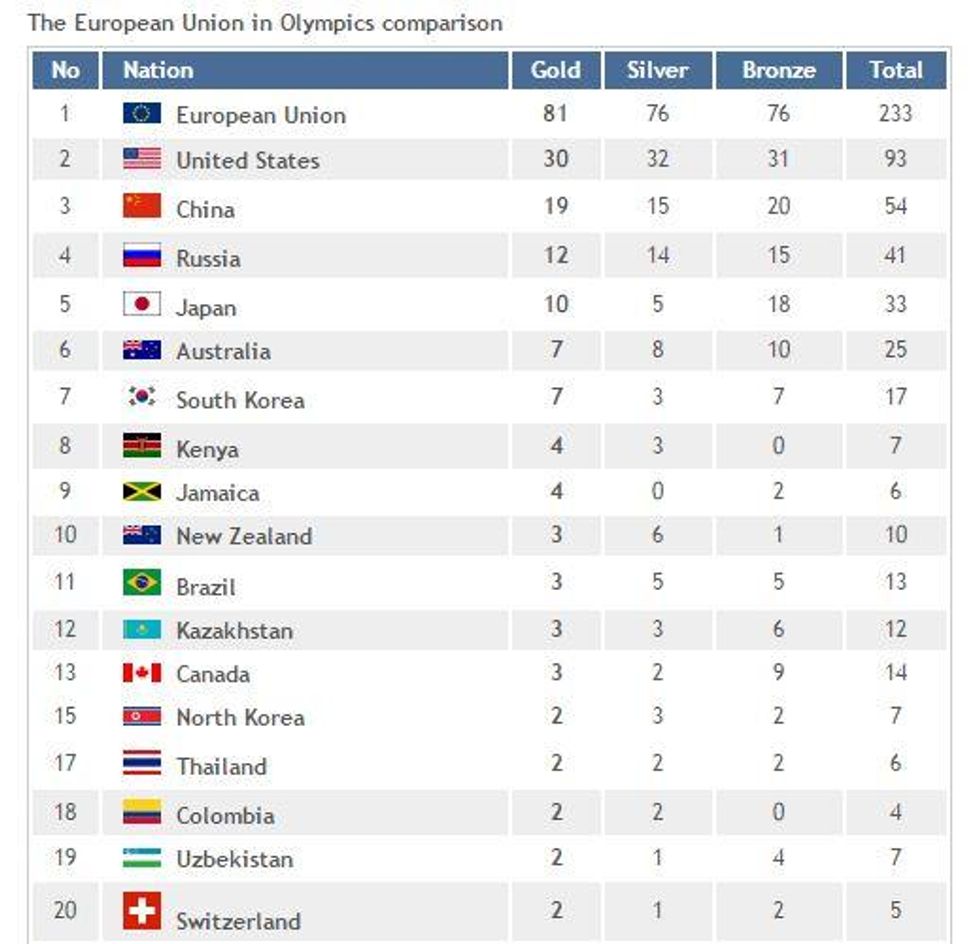 Stronger together? It's hard to argue.