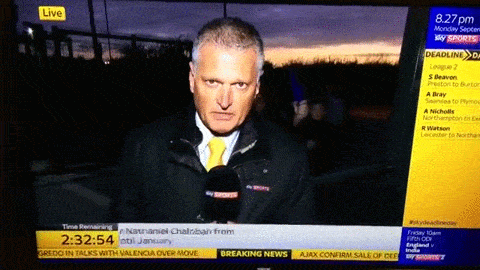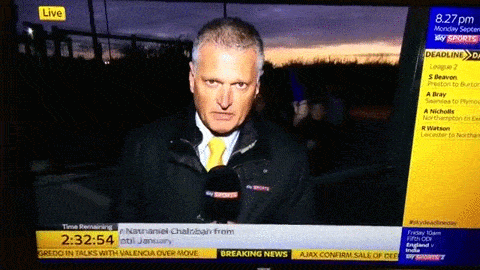 A little part of Jim White's heart has dissolved. The yellow tie will still be there, the rolling coverage of baseless rumours will still be there, there may even be a few actual transfers.
But sadly, transfer deadline day will never quite be the same again after reports on Tuesday that say Sky Sports will no longer allow its reporters to stand outside grounds.
That means the only chaotic "banter" we'll be seeing again - the kind of which has become so synonymous with transfer deadline day - will be from the archives.
Deadline day in September saw a raft of incidents including supporters shouting obscene swear words into microphones, a crowd of Crystal Palace "ultras" chasing a camera crew out of town, and most infamously one reporter outside Goodison Park having a purple dildo poked in his ear.
Which draws us back to this splendid cartoon by David Squires:
So you want to be a sports reporter?