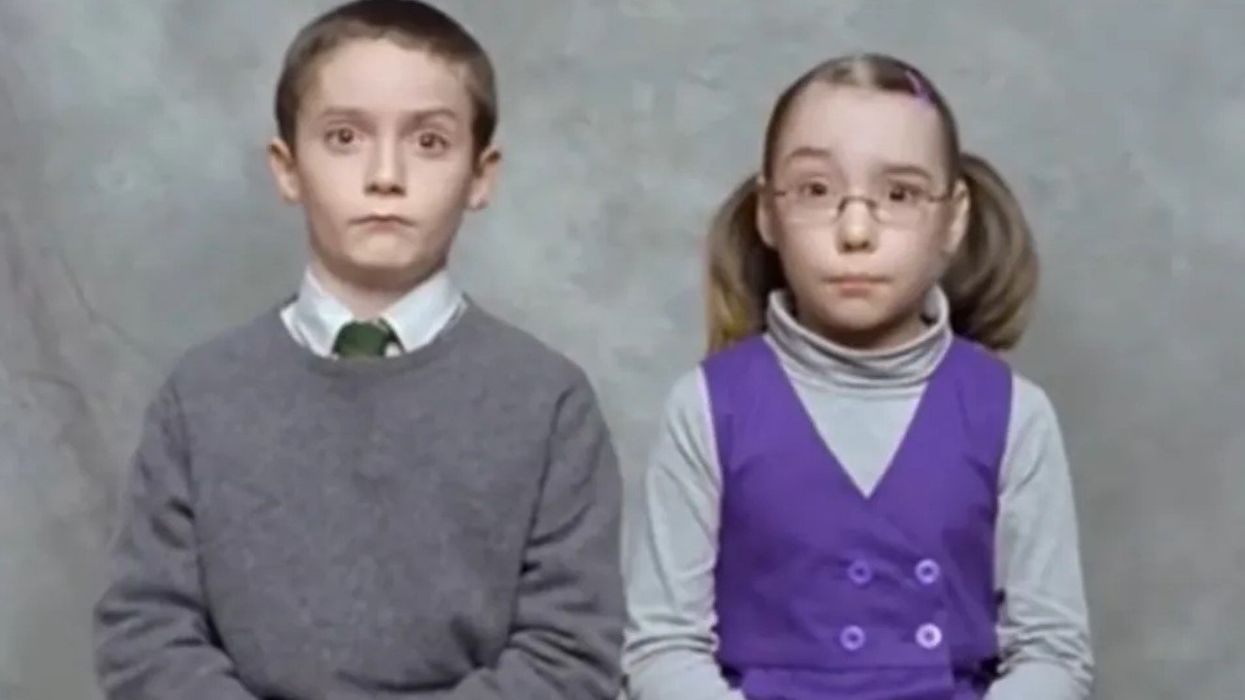 Cadburys
Any kid growing up in the late noughties will remember the iconic Cadbury 's chocolate advert with the two kids showing off their insane eyebrow-wriggling skills.
(Let's be honest, we all tried recreating it in the mirror).
The boy and girl are sat in a photography studio when they began to move their eyebrows to the tune of 'Don't Stop The Rock' by Freestyle.
Fourteen years on, the girl who starred in the 2009 ad is now grown up and has revealed an eyebrow-raising secret behind the shoot.
Georgia Wake ( @georgiawake ) posted a clip of it on TikTok where she shared how some showbiz magic went into her eyebrow showcase.
"When you lie to the nation about your eyebrow talent," she wrote in on-screen text, and added in the caption: "How times change, 9-year-old me was thriving."
The clip has been viewed more than a million times, as people in the comments shared their love for the nostalgic advert and were curious as to how it was filmed.
One person said: "Imagine the reaction to 'tell an interesting fact about yourself' and you say you're the Cadbury's eyebrow kid."
"Soooo was it edited? I've always wondered," another person wrote.
Someone else added: "Entire childhood is a lie."
"This advert had me in a chokehold, I finally learnt how to raise an eyebrow each it only took me 6 years to master it to find out I was living a lie," a fourth person commented.
In a follow-up video, Georgia detailed how her eyebrow wriggling display on-beat to the music was all down to some pads and fishing wire.
"You can see up here on my eyebrows I had like four little pads - two on each eyebrow - and then it was fishing wire and lolly pop sticks," she explained.
"I had a man behind me pulling them up and down."
Nevertheless, the job was still no easy feat.
"It took a lot of rehearsing, from what I remember it was about four days of filming."
There you go, while the ad may not be real it certainly inspired a lot of kids to practice and perfect the party trick themselves.
How to join the indy100's free WhatsApp channel
Sign up to our free Indy100 weekly newsletter
Have your say in our news democracy. Click the upvote icon at the top of the page to help raise this article through the indy100 rankings.