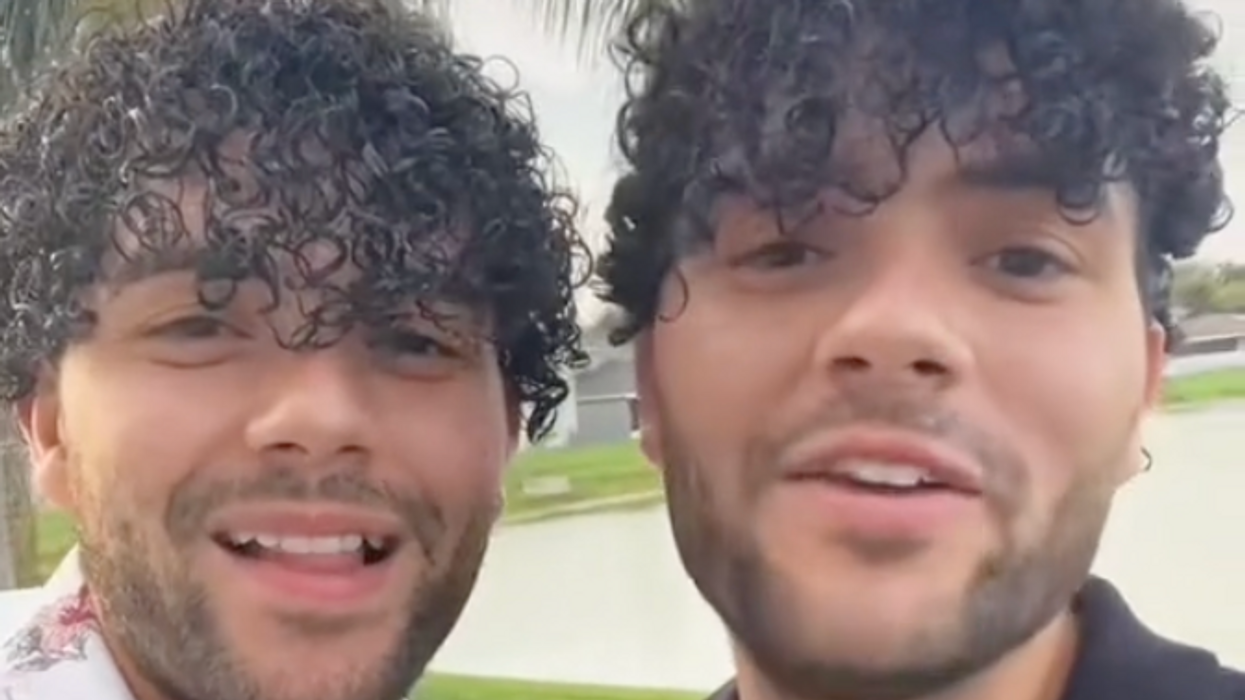 @thepetertwins/TikTok
Two cousins have turned to TikTok to explain the complex dynamic of them being siblings – thanks to their twin parents.
The two Peters left their 1.2 million viewers scratching their heads in one of their viral clips. "We're technically brothers because of our DNA," they wrote as the caption, adding: Genetically speaking we're brothers and cousins."
It comes after their twin dads, Peter and Pedro, met partners who were also twins. The unique set-up has resulted in the two Peters looking almost identical.
In response to one fan, who said the internet stars "are actually half-siblings, genetically speaking," they said: ''That would be only true if our dads would only be identical twin brothers."
Sign up for our free Indy100 weekly newsletter
''But because our mums are also identical twin sisters, that actually makes us full siblings, not half-siblings.
''We like to use the term 'twin cousins','' the pair explained. ''Even though we're brothers genetically speaking, we're also cousins.''
@thepetertwins

We're technically brothers because of our DNA. Genetically speaking we're brothers and cousins #twins #twinsoftiktok #twincousins #brousins #science #genetics #fyp #foryoupage
The explanation left viewers more baffled, with hundreds of fellow TikTokers chiming in under the comments.
"I just don't have the brainpower to process this," one person wrote, while another added: "My brain is not braining.. Anyone else?"
Another clarified: "So you have different mum and dads, that's how you're cousins.. but because your mum and dads are twins, that makes you siblings too? Is that right?"
The Peter Twins responded: "Yes! That makes us both cousins and brothers. Genetically we're brothers, and legally we're cousins."
Meanwhile, the two Peters shared how their dads met their mums in Puerto Rico after one person joked: "So your dads are twin brothers and got with another set of twins how did they meet? Twins R Us?"
Have your say in our news democracy. Click the upvote icon at the top of the page to help raise this article through the indy100 rankings.