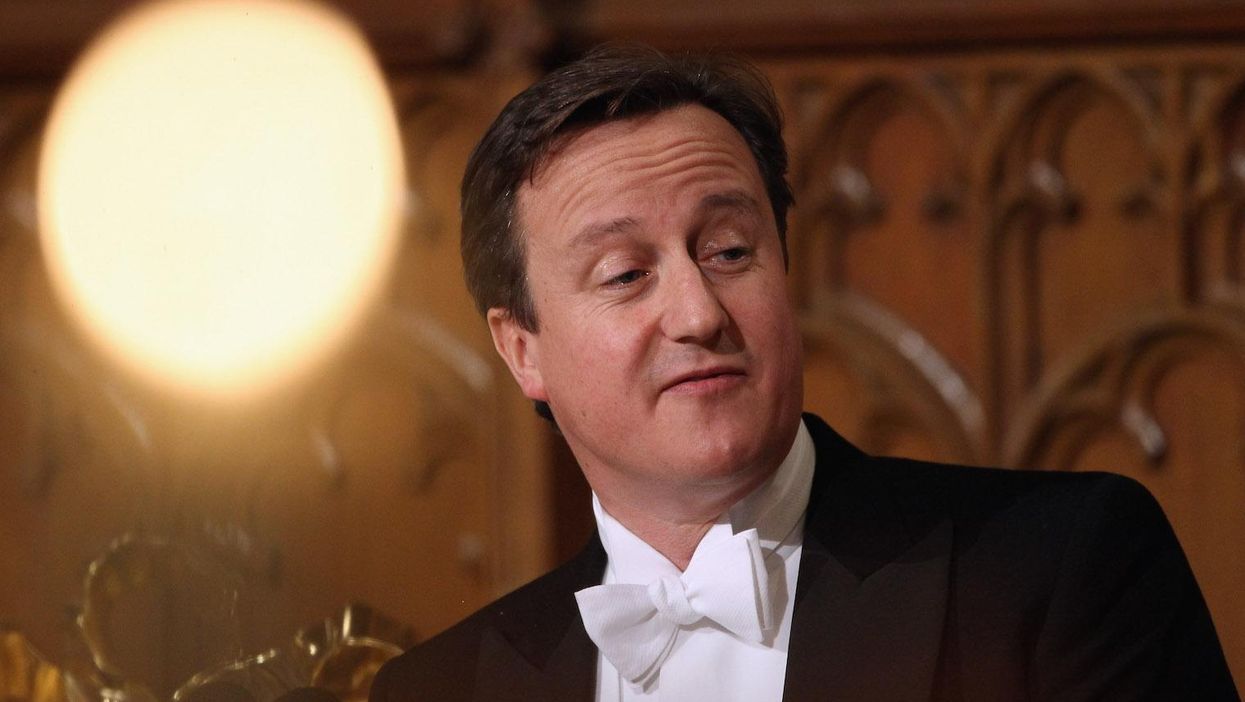 Sir Alan Duncan, MP for Rutland and Melton, came to David Cameron's defence in the outcry about the profits he made from his father's offshore unit trust revealed in the Panama Papers.
He told critics of the prime minister, who in his mind "hate anyone who has even got a hint of wealth in their life":
We risk seeing a House of Commons which is stuffed full of low achievers, who hate enterprise, hate people who look after their own family and who know absolutely nothing about the outside world.
Mr Cameron also argued that MPs should not be forced to publish their tax returns as it could discourage candidates from seeking election.
Apropos of nothing, here's a list of a few words that may mean different things to the upper class than to the everyday member of the electorate:
1. Achiever
Posh:
Earning loads of money!
Everyday:
Having accomplished a task of magnitude or difficulty without necessarily being paid shedloads of money, such as becoming a leading nurse, teacher, or paramedic - or, dare we say, politician.
2. Terribly
Posh:
Greatly - i.e. this Beaujolais is terribly satisfying.
Everyday:
Extremely bad, serious or sinister - ie. the NHS is terribly underfunded.
3. Fag
Posh:
A child at boarding school who was, for a period of time, subservient to you, from which you gained no regard of the underclasses.
Everyday:
A cigarette.
4. Tax
Posh:
A minor inconvenience that doesn't really apply to you because you can afford an expensive accountant.
Everyday:
A contribution to the state from your wage that pays your way in society by funding universal services.
5. Farmyard animals
Posh:
To be killed and their remains desecrated for the purpose of initiation ceremonies to Oxford and Cambridge societies.
Everyday:
Animals used for agricultural purposes, predominately the production of meat for consumption.
6. Panama
Posh:
Uncle owns four companies there, we must visit again this summer.
Everyday:
A central American republic bordered by Costa Rica and Colombia, which you will probably never visit - it's quite expensive to get there from the UK.
7. Jolly
Posh:
Very. As employed by Boris Johnson describing his experience of Cannabis:
It was jolly nice.
Everyday:
Upbeat, happy or joyous.
8. Morning dress
Posh:
A daytime formal dress code including a morning coat, waistcoat and striped trousers.
Everyday:
Whatever you happen to put on in the morning.
9. Expenses
Posh:
A blank cheque, provided no-one catches you with your hands in the till.
Everyday:
Costs, monthly bills, or money you claim from the company you work for, such as a stay in a Travelodge during a work trip.
10. The Bullingdon Club
Posh:
Ah, better days. What a raucous bunch of fine individuals!
Everyday:
A group of spoilt posh boys with too much money, smashing up restaurants while masquerading as a dining club, because they need some way to distract themselves of their overbearing wealth and privilege.
11. Jeremy Corbyn
Posh:
The devil incarnate.
Everyday:
MP for Islington North since 1983 and leader of the Labour Party.
11. J.B.
Posh:
Oh you know J.B.?! I know him from my city days! How is the rotter?
Everyday:
A pair of initials. What am I looking at here?
More:What David Cameron did and didn't pay in tax, in one graph
More:James O'Brien has nailed the reason why people are so angry over the tax scandal
More:People are mocking the suggestion David Cameron is 'trapped in wealth'