These photos were taken by David Hlynsky, a photographer born in America at the height of the Cold War.
Moscow, 1990Moscow, 1990
In the 1980s he travelled to Poland, the country where his grandparents were born, to find out whether what was being said about life in eastern Europe was true.
Yugoslavia, 1989Moscow, 1990
"The tourist brochures said you'd get into trouble for taking photos on the street, but I never did," Hlynsky, now 67 and living in Toronto, said.
"I met artists and writers and people who were a lot more informed than I expected them to be. My own ignorance came at me from a new angle."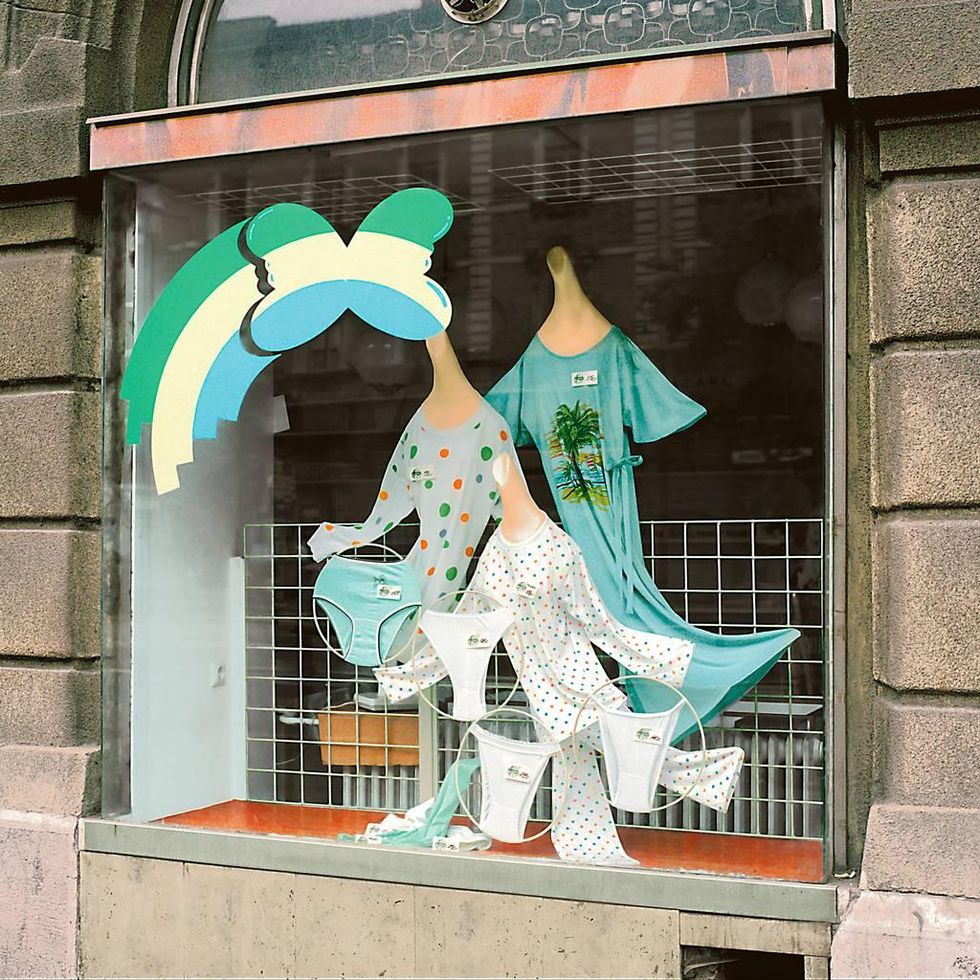 Budapest, 1989Moscow, 1990
After reviewing his photos from Krakow, he realised that the most interesting aspect was something that had initially only been part of the background, the shop fronts.
Three unadorned loaves of bread in a window stood out for him as they were not being presented as some type of "consumerist fantasy".
Krakow, 1988
We were told that the difference between east and west was freedom of thought, expression and religion. But in my own culture I saw those things were not that important to most people. It was really about free enterprise and who owned what, so the windows became the front for that.
Prague, 1988
Yugoslavia, 1989
He returned to Europe to take 8,000 photos between 1986 and 1990, including 500 of shop windows, 200 of which feature in a new book, Window-Shopping Through the Iron Curtain.
Krakow, 1989
Hlynsky is not particularly nostalgic for the Soviet system, but added: "I'm saying I still don't think we've figured it out. As consumption goes through the roof, is our solution right? If this book does anything it should say, let's look again at what we thought we understood."
Moscow, 1990Moscow, 1990Krakow, 1989
Window-Shopping Through the Iron Curtain is released on February 17 (available via independentbooksdirect.co.uk)
More: [These moving photos of wounded soldiers were taken by Bryan Adams]2