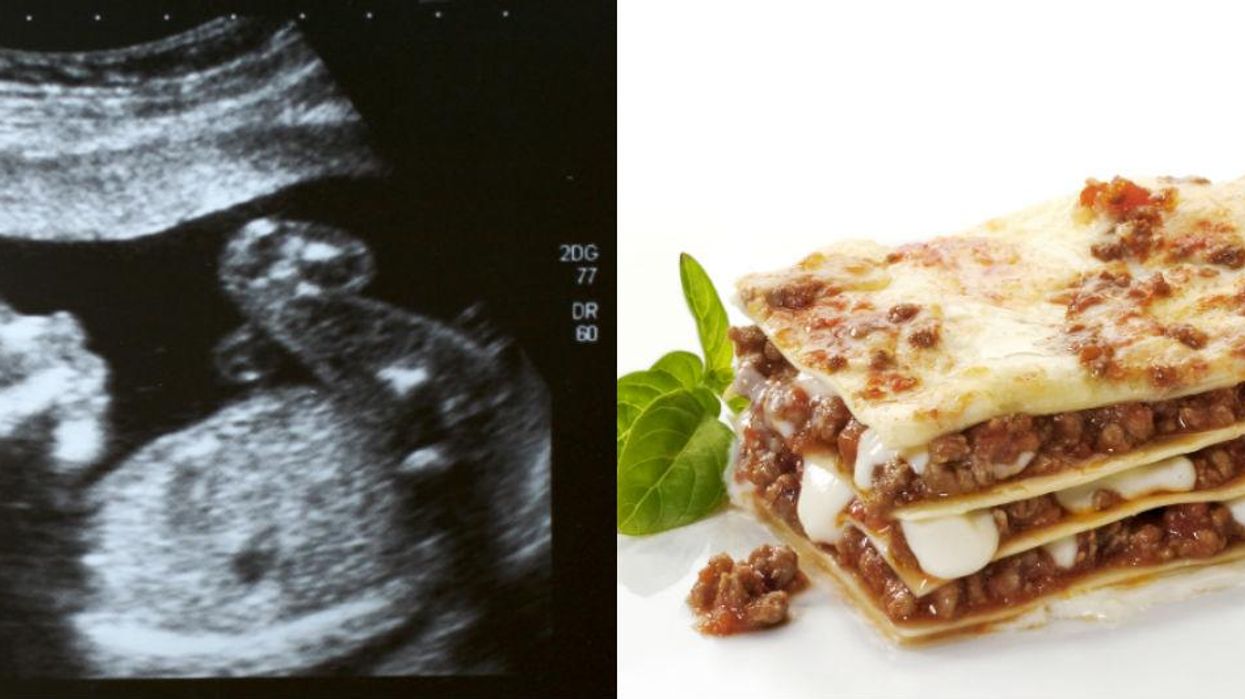 Getty Images/iStockphoto
The social pitfalls of speaking to people with children seem endless.
When you're not accidentally implying that their kid's nut allergy is 'not a thing' , you're grimacing your way through endless Facebook photos of their newest offspring.
Social media has made these interactions much, much, worse, as one user discovered this week.
An exchange between an expectant mother and another user on Facebook was shared by a third party 'Connor' @whomshe.
The mother-to-be had posted an image of her 3-D ultrasound.
This amazing technology turns blurry and shapeless ultrasound photograph into a blurry, shapeless, and orange three dimensional model.
The colour is significant, because it was a big factor in the first comment she received on her photo, and her red hot burn of a response:
That lasagne looks crisp
That's my daughter.
The most awkward exchange you'll read today has been liked over 180,000 times and retweeted more than 65, 000 times.
Another user pointed out how weird the conversants' respective profile photos were.
@whomshe the two creepiest profile pictures on facebook https://t.co/H7wlu9ODcs

— a⁷ | misses bts (@a⁷ | misses bts) 1479186824
HT Mirror