iStock/Getty Images
If the sheer number of alternative tube maps has shown us anything, it's that Londoners may hate the tube but they sure love a good map of it.
A tube map inspired by The Great British Bake Off might whip up a smile and this Super Mario alternative certainly brings us back to the good old days, but they don't help you get around (unless you're Mel, Sue, Mario or Luigi, obviously).
Luckily, we've compiled a list of the most useful.
Walking the tube
Picture: TfL
If you regularly find yourself in the endless maze of tunnels that is King's Cross, you might not feel you need any more exercise. For the rest of us, TfL have created a series of handy maps that encourage you to stop sitting around (or, more likely, standing) on the tube.
The series measures the number of steps and walking times between stations, which is helpful if you find yourself between Leicester Square and Covent Garden at rush hour.
Where is the nearest toilet?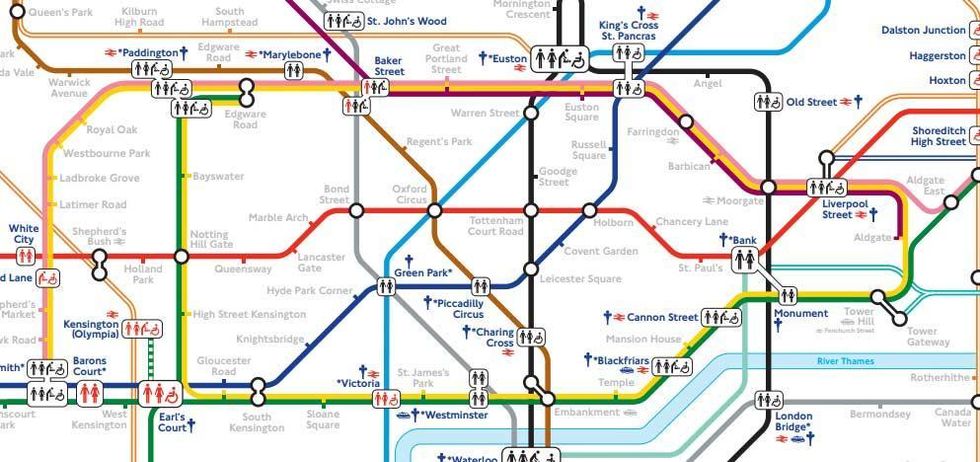 It happens to the best of us: you are mid-commute and suddenly nature calls. TfL is here for you with its map showing every tube station with toilet facilities.
It includes information on whether facilities are inside or outside the station's barriers, whether the toilets may charge, which toilets are accessible for wheelchair users and which stations have baby-changing facilities.
How to avoid stairs
Intended for older people, customers with heavy luggage, parents with push chairs and people with physical disabilities, this map highlights all tube and DLR stations that are accessible without stairs.
If you have claustrophobia or anxiety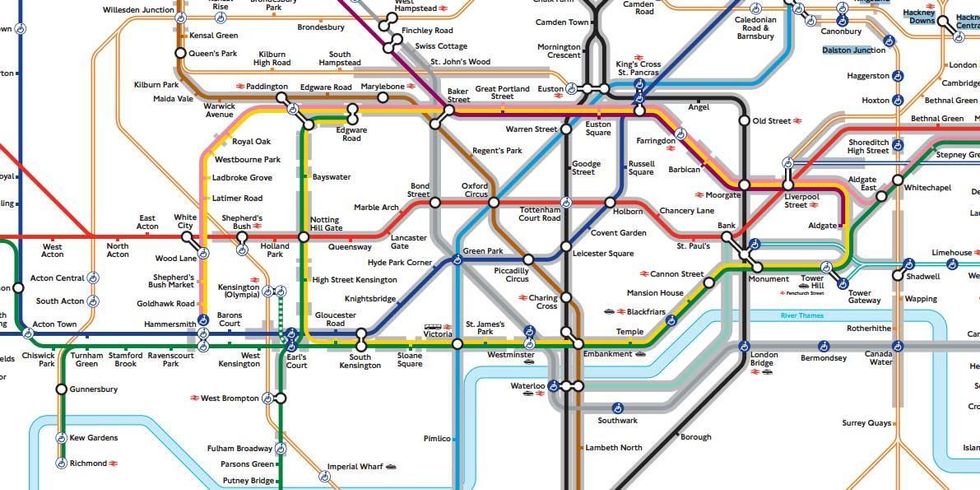 TfL created this map to show sections of the tube network that are above ground to help people who suffer from claustrophobia or anxiety. The aim is to help commuters avoid routes they are uncomfortable with by highlighting tunnels in grey.
Where your bike is allowed
Cycling is so convenient, right? Right, apart from when it's time to lug your bike on the tube and the attendant at the barrier stops you. TfL has created this map to show where unfolded bicycles are allowed, though they are never allowed during the morning and evening rush hours. Note that folded bikes can be taken on at any time.
If you're feeling interactive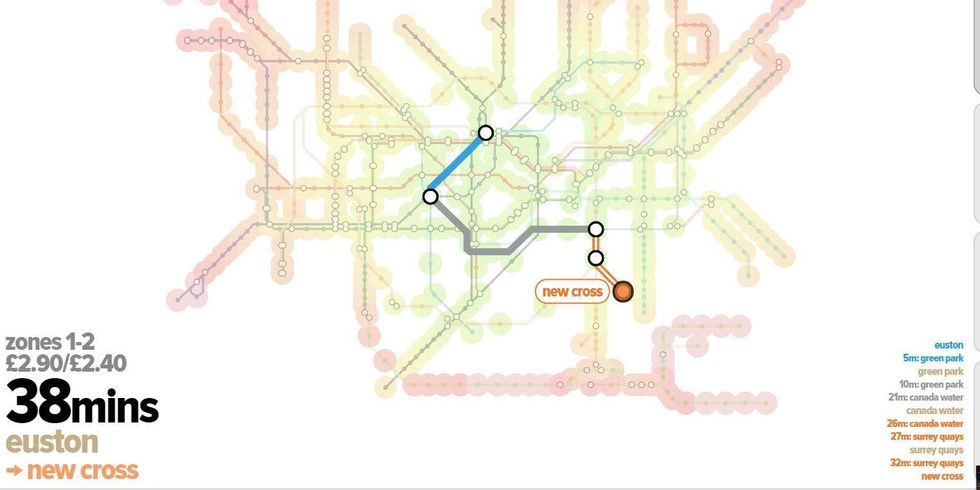 Tuber map is a slick, good-looking online tool that shows you the fastest route between any two tube stations plus the journey time and price.
When not to travel
If you have the luxury of not having to travel during rush hour, then why are you travelling during rush hour? This beautiful animated map shows the busiest times on the tube, so you can avoid them.
With its colour-coded bar charts and in-built statistics, it's fun to obsess over when you're not travelling too.
All maps published by TfL can be viewed here.
More: This gif exposes the lies the London Tube map is telling you