Remember the child whose dancing in the background of a local news clip stole the show back in October? His name is Brendan Jordan, he's 15-years-old, and he has a new job: modelling for American Apparel.
Brendan, who has also discussed finding fame on the chat show circuit (as is almost mandatory for viral stars in the US), gives some insight into his background in the advert. It reads:
Brendan is from Las Vegas. He's half Peruvian (his dad was born and raised in Peru) and he learbed Spanish from his extended family that helped care for him. He enjoys taking photos, shopping and collecting Disney memorabilia. In the future Brendan hopes to have his own TV show and design a clothing line. His biggest inspirations are his great grandmother Lucy and Lady Gaga.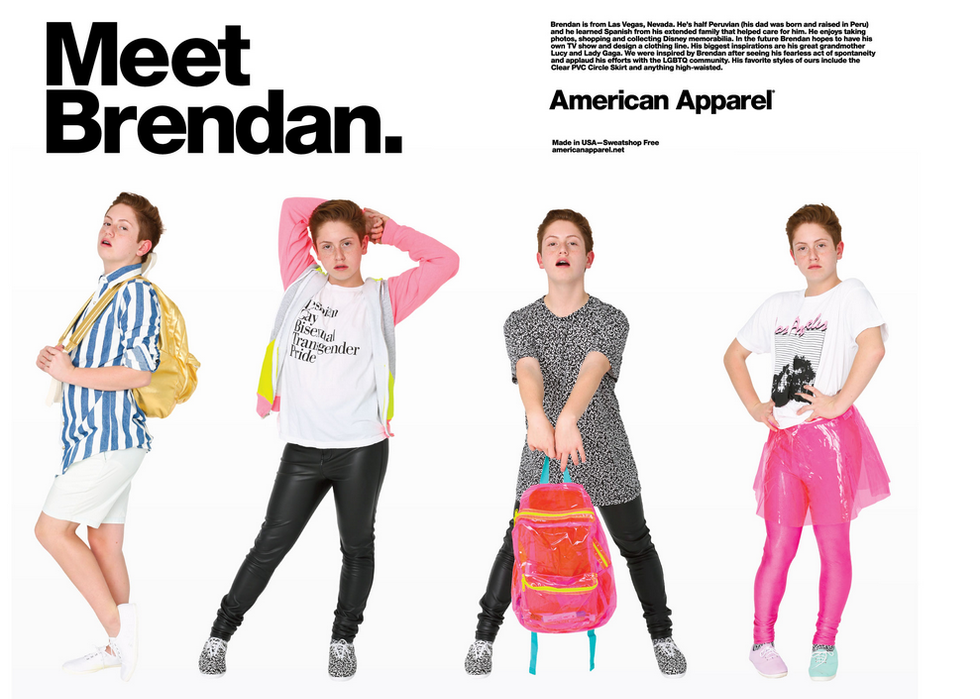 We applaud American Apparel for producing a campaign that isn't needlessly offensive and objectifying, and we think this will not be the last you hear of Brendan Jordan...
More: Apparently Kid Noah Ritter goes on Ellen, refuses to say 'apparently'