David Cameron and Ed Miliband followed-up last night's leaders' debate by attending separate election events today - but wearing the same outfit.
The stunning brunette and raven-haired beauty wore form-fitting midnight sweaters which featured daring light blue collars, putting their taut figures on display.
Cameron complemented his look with dark chinos, while Miliband plumped for scene-stealing blue jeans, which retail for around £20.
The Tory leader accessorised with a watch (not visible) but otherwise kept his accessories simple.
Not photographed at the event was Ed Balls, but Miliband didn't attend the event alone.
Cameron's jumper featured long sleeves, showing of his taut stomach.
Miliband's long dark locks were styled straight, and he opted for the natural make-up look, with minimal lipstick.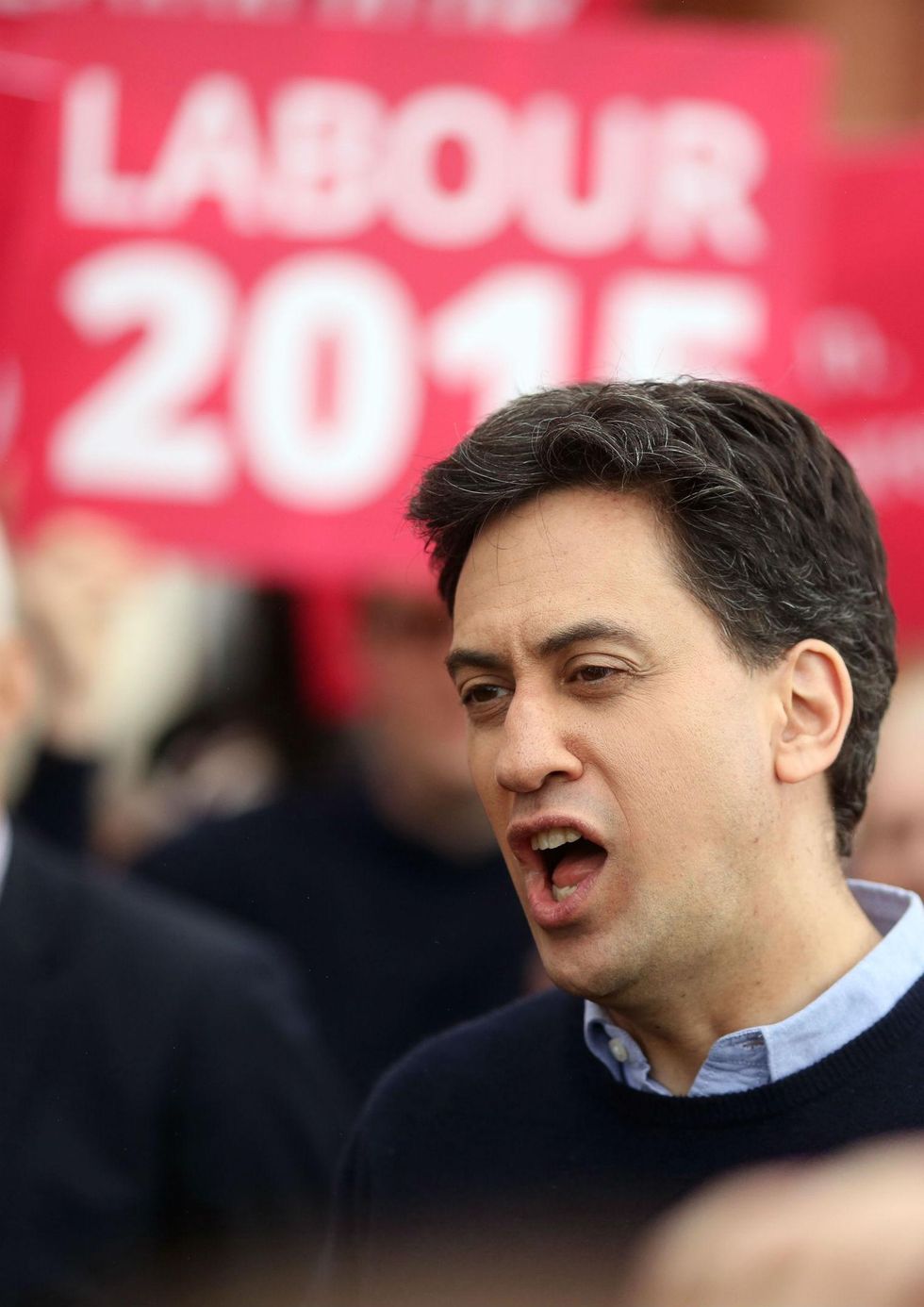 Cameron appeared to be enjoying himself at the event, sporting a wide grin as he chatted to three unidentified people.