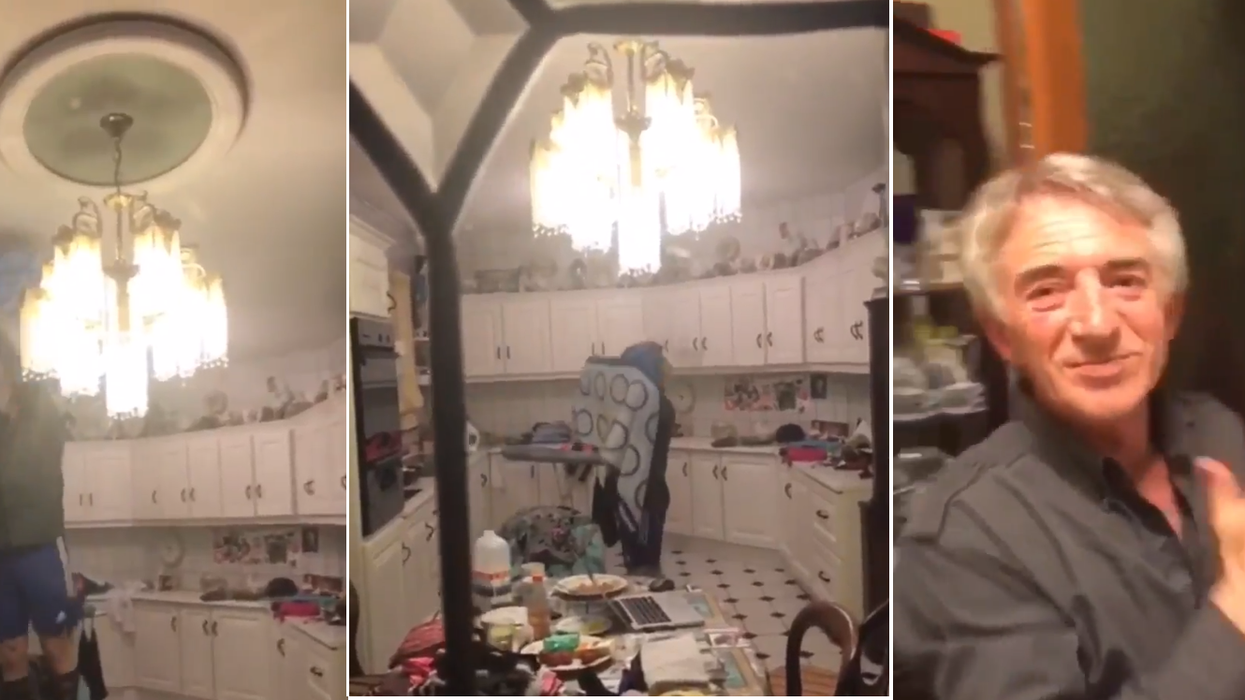 Tadhg Fleming
Tadhg Fleming has made the internet a better place, after filming his parents trying to evacuate from their kitchen.
Dad Derry – AKA Bat Dad - and mother Maureen got themselves in quite a state when the bat invited itself into their home via the back door. What follows is an incredible video of them trying to figure out how to get the winged mammal back out again.
Tadhg told Lovin.ie:
Panic ensued when the bat entered the kitchen from the backdoor. My father with my football shorts and long woolly socks tried to first catch the bat with a tea towel.

He then opted for a larger towel which my mother had just ironed.
Eventually, Bat Dad set the bat free while Maureen hid behind the door.
And if that wasn't drama enough, Tadhg added to Lovin.ie:
We just got a new pup and in the midst of the madness, decided to pee all over the floor.
Here's the video, which has been watched one million times on Facebook:
Everyone is enjoying the chaotic scene, and it has managed to put a smile on many people's faces: