iStock/Getty Images
A man claims he was 'misquoted', after his brutal review of a blind date was published. The internet mob doesn't take kindly to it.
Billy Peck, a 24-year-old actor from New York City took part in Time Out New York's 'Undateables'.
A couple who've never met before date, and they review how it went and answer some biographical and taste questions. People then read this.
It's usually quite bland stuff about the human condition, but Peck was quoted as saying:
As soon as she walked into the room, I knew she wasn't the girl for me.

She didn't have the goods.
His date, Alyssa also 24 and from New York, was five minutes late, something which she said she felt about in her side of the Undateables feature.
I didn't want to be that girl who's late, and I was trying really hard, but I was about three minutes late…He stood up, and we hugged.

He was really nice and charming.
Billy:
She was about five minutes late, which annoyed the s*** out of me.
Ok, Billy.
The actor also had some interesting answers to questions, such why he is single:
He has a busy schedule, and it takes more than just a beautiful woman to turn his head
Other choice quotes from Billy, regarding their chemistry:
Whether I was attracted to her or not, I still had to sit there for two hours and be a gentleman.

We had a nice conversation.

She complimented me many times
"Had to" – what a gent.
Her food choice:
She ordered her filet mignon well done.

The waiter just looked at me, and I looked at the waiter.

I was like, 'Live your life, but this is not Outback Steakhouse, girl.'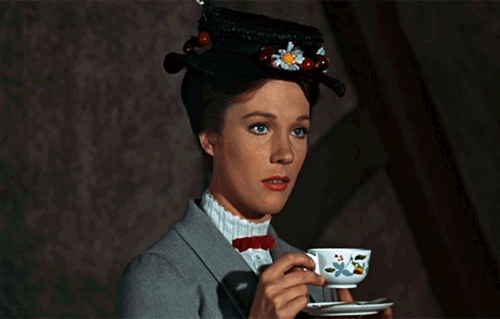 When she opted to get dessert, Billy said:
I was trying to be nice and end the date, but the waiter was like, 'Do you want some ice cream?' and she was like, 'Yay! Ice cream!'

So that was another 20 minutes.
Charming.
What's worse, is how Alyssa described him
He's an actor, and that's totally uncharted territory for me.

I like a really stable job in a significant other.

But the conversation was very friendly.

He did a lot of the talking.
Why are we not surprised?
A couple of times he told me not to be nervous.

I wasn't nervous, but that made me second-guess myself and get in my head.

And then the conversation stalled.
Did he also tell her to smile more?
Alyssa showed how to politely describe not being into someone:
We left the restaurant, walked to the subway and said goodbye.

I'm really glad that I met him; he was really interesting and cool.

But I got more of a friend vibe.
Billy had opted for:
There was nothing drawing me in.

She was very sweet, always smiling, always bubbly.

But I feel like I took two hours of my time and kind of just burned it.
Time Out stoked the pot a bit, by sharing the story on social media and basically writing off Peck before you'd even read the article.
They said he was enough to put you off New York's entire male population.
The internet mob has turned on Billy, calling him a monster.
The hashtag #justiceforalyssa and variations on it were used, and others peddled conspiracy theories.
Billy is quoted by People Magazine as commenting on Time Out's Facebook page, distancing himself from the quotes attributed to him.
Thank Time Out for GROSSLY misquoting me to the point that I get hate mail! 

If you're going to make up everything I say, then why even go?
Before setting all of his social media accounts to private, he defended himself some more:
HT Mirror