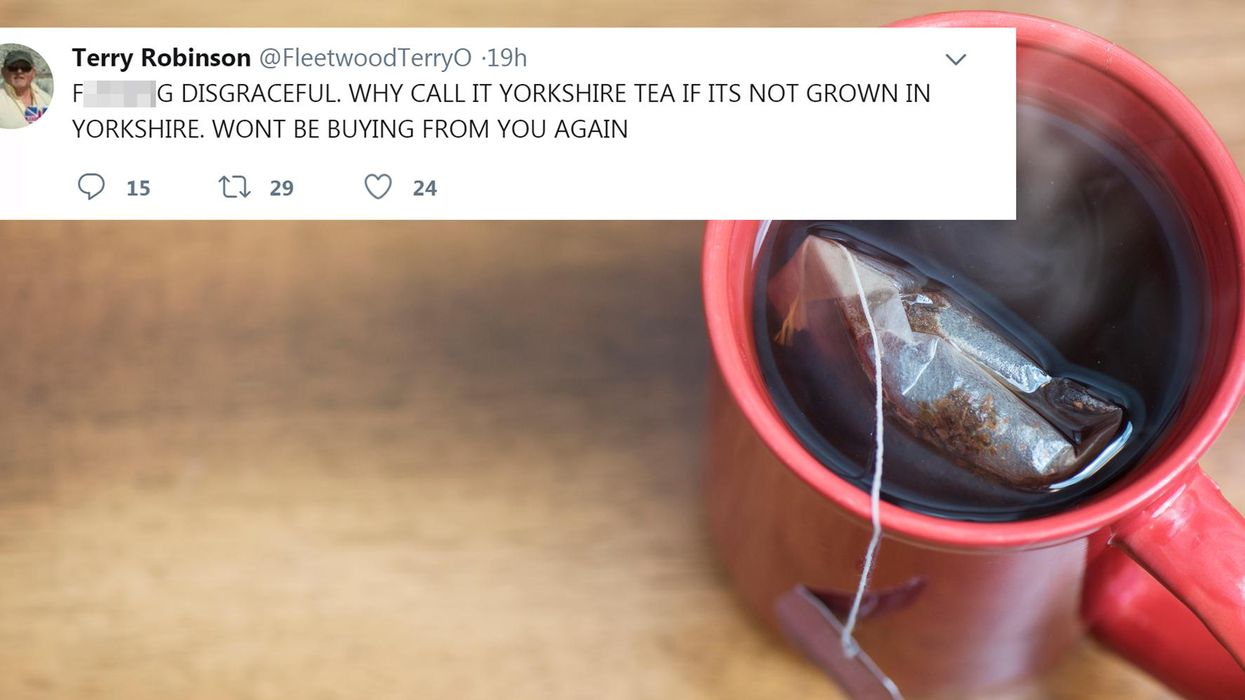 iStock
Tea - we love tea.
Us Brits consume 165 million cups daily or 60.2 billion per year according to the UK Tea and Infusions association.
It's been a central part of our national identity for hundreds of years, and no one can make a proper brew like the British.
However, not many people are aware of the history of tea or where it comes from. This was made apparent during a rather funny back and forth on, you guessed it, Twitter.
A Twitter user who goes by the name Terry Robinson recently got in touch with Yorkshire Tea proclaiming that Yorkshire's soil makes the best tea.
This was then shared by a second user named Rita, who found the sentiment hilarious.
"Yorkshire soil makes the best tea" @Thaa_knows send help I am dying https://t.co/R6JulRuD5S

— Rita (@Rita) 1518021390
You see, tea doesn't typically grow in the UK, and Yorkshire Tea specifically is a blend of leaves from all over India and Africa.
When this was pointed out to Terry he didn't take it very well.

Yorkshire Tea's response to that...
@FleetwoodTerryO SORRY, CAN'T HEAR YOU. CAN YOU SPEAK UP A BIT?

— Yorkshire Tea (@Yorkshire Tea) 1518023417
As many people have pointed out, the account attempting to boycott Yorkshire Tea might be doing the whole thing for a laugh, but who doesn't enjoy a little levity now and then?
Laura Burton, Senior Brand Manager at Yorkshire Tea told indy100:
Believe it or not, we're often asked if Yorkshire Tea is grown in Yorkshire. Terry's strongly worded response to the news that it isn't has caused quite a stir on social media today!

We're very proud to source our tea from Rainforest Alliance Certified farms in Africa and India. It is then lovingly blended and packed at our HQ in Harrogate, North Yorkshire before being shipped across the UK and beyond.
Well done Yorkshire Tea. Well done.